The global treatment market for Duchenne Muscular Dystrophy will expand to $990 million by 2019, says GlobalData
The global treatment market for Duchenne Muscular Dystrophy will expand in value at a CAGR of 160.5% to $990 million by 2019, says GlobalData…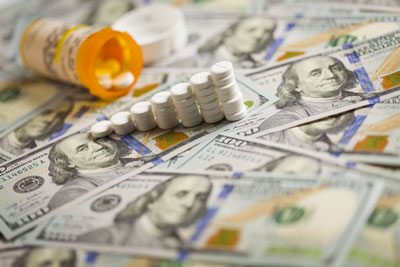 The global treatment market for Duchenne Muscular Dystrophy will expand in value at a staggering Compound Annual Growth Rate (CAGR) of 160.5%, from approximately $8.2 million in 2014 to $990 million by 2019, says GlobalData.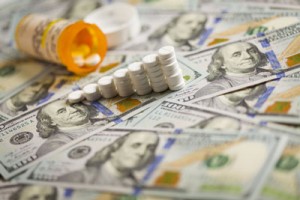 The company's latest report, OpportunityAnalyzer: Duchenne Muscular Dystrophy – Opportunity and Market Analysis to 2019, states that this growth will occur across six major markets: the US, France, Germany, Italy, Spain and the UK. Combined, the five European countries will contribute 55.2% to the total market value by 2019, while the US will account for 44.8%.
According to Nikhilesh Sanyal, Ph.D., GlobalData's Analyst covering Immunology, the primary driver behind this impressive expansion will be the market entry of PTC Therapeutics' Translarna, Sarepta Therapeutics' eteplirsen, and BioMarin/Prosensa's drisapersen.
Novel mutation-specific drugs expected to contribute 85.6% to Duchenne Muscular Dystrophy treatment arena by 2019
Sanyal said: "These mutation-specific drugs are expected to have a high price point due to their novelty, efficacy and orphan drug status, and will contribute 85.6% to the Duchenne Muscular Dystrophy treatment arena by 2019. While Translarna is expected to be the top-selling Duchenne Muscular Dystrophy drug by 2019, exon-51-skipping therapies drisapersen and eteplirsen will also be a hotspot for growth, thanks to their rapid clinical development and significant demand.
"Despite rapid developments in Duchenne Muscular Dystrophy therapeutics over the last five years, there remains a large unmet need among patients who are not amenable to these mutation-specific drugs, and who would benefit from effective disease-modifying therapies."
However, the analyst adds that drug developers will need to overcome a number of challenges to take advantage of this major opportunity.
Sanyal explains: "There is currently a lack of standardization for measuring clinical efficacy across all stages of Duchenne Muscular Dystrophy. While most studies use the change in the six-minute walk test as the primary clinical endpoint, this applies only to ambulant patients and therefore excludes non-ambulant individuals, as well as children under the age of five.
"Furthermore, the high cost of novel disease-modifying drugs means that their reimbursement by local health authorities and insurance companies may be prevented following their entry into the arena," the analyst concludes.
Related topics
Related organisations