24-week clinical study strengthens the evidence of the therapeutic value of Zubsolv for maintenance treatment of opioid dependence
Orexo has announced data from a trial assessing the long-term safety and efficacy of Zubsolv sublingual tablet for the treatment of opioid dependence…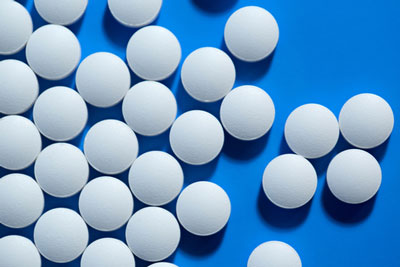 Orexo has announced data from a 24-week clinical trial (Study OX219-008) assessing the long-term safety and efficacy of Zubsolv® (buprenorphine/naloxone) sublingual tablet (CIII) for the maintenance treatment of opioid dependence.
The results establish that Zubsolv is effective, well tolerated and demonstrated a safety profile consistent with the product labelling for sublingual buprenorphine products. In addition less than 1% of the patients exited the study due to treatment failure, which further underpins the medical value of Zubsolv. The results also demonstrated an increase of 15% in employment by the patients participating in the study, which further strengthen the evidence of the value of effective treatment of opioid dependence for the society.
"This study reinforces and further highlights the safety and effectiveness of Zubsolv. Over the course of six months, the safety profile of Zubsolv was consistent with previous buprenorphine studies and patient symptoms continued to improve. In addition, we were able to observe the benefits of long-term treatment with Zubsolv on work productivity. As patients continued on their path to recovery, they experienced positive gains for employment status, hours of work missed, number of hours patients were able to work, productivity, and impairment of daily activities", said Michael Sumner, Chief Medical Officer of Orexo.
Study OX219-008 was an extension of the ISTART (Study 006) and Study 007. The primary objective of Study OX219-008 was to assess the safety and tolerability of Zubsolv after an additional 24 weeks of treatment. The results from Study OX219-008, a multi-centre, open-label, 24-week, follow-up study (N=665).
The most common adverse effect (AE) was constipation (2.9%). There was one serious adverse event (SAE) that was considered treatment-related (depression that started on Day 19 and ceased on Day 27) and six patients discontinued the study with AEs that were considered by the investigator to be possibly related to treatment.
Opioid cravings in patients improved by the end of the Zubsolv study
Opioid cravings were assessed on a 100 point VAS where 0 represented "no cravings" and 100 represented "the most intensive craving" the patient had ever had. Craving scores continued to improve during the extension study. At baseline of the parent studies before treatment was initiated, the mean opioid craving score was 70.8 and, by Week 24, the mean score had been improved to 10.9 in patients who completed the study.
Health Economic Outcomes were assessed using the Work Productivity and Activity Impairment Questionnaire: Specific Health Problem assessment (WPAI:SHP). The WPAI:SHP assessed seven items related to work productivity and impairment associated with opioid dependence. By the end of the study, 15% more patients were currently employed as compared to the parent study baseline. In addition, patients reported missing 4.8 fewer hours of work per week on average due to their opioid dependence. Mean hours actually worked per week increased by 4.6 hours per week from baseline. Patients also reported improvements in the degree to which their opioid dependence affected their productivity and daily activities.
"Zubsolv treatment supports opioid addicted patients in gaining control over their life and improves their ability to function in society, as evidenced by the higher employment rates at the end of the observation period concurrent with the demonstrated reduction in opioid cravings. Orexo's investments in this follow-up study, and in planned future studies, demonstrate our continued commitment to advancing the treatment of opioid dependence for the patients suffering from this disease and providing effective and well tolerated therapies for physicians who treat them", said Nikolaj Sørensen, Chief Executive Officer of Orexo.