Nabriva Therapeutics presents data on lefamulin at ECCMID 2015
Three posters on the Extended Spectrum Pleuromutilins (ESP) Programme and one poster on lefamulin were presented at ECCMID 2015…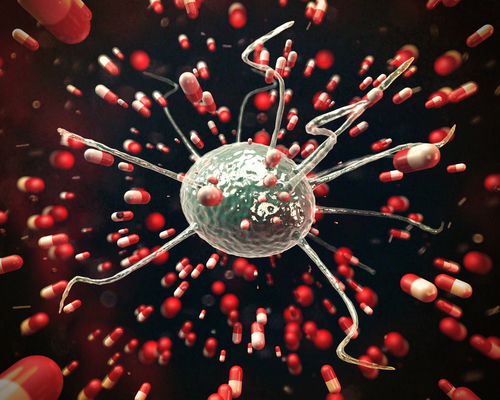 Three posters on the Extended Spectrum Pleuromutilins (ESP) Programme and one poster on lefamulin were presented at the 25th European Congress of Clinical Microbiology and Infectious Diseases (ECCMID 2015).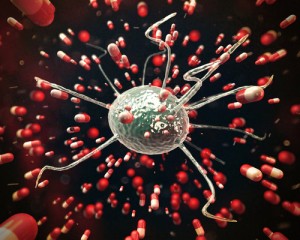 Nabriva Therapeutics' lead product candidate, lefamulin (BC‑3781), is the first systemically available pleuromutilin for human use and is expected to enter Phase 3 clinical studies for the treatment of community acquired bacterial pneumonia (CABP) in the second half of 2015. Lefamulin possesses potent in vitro activity against the most common pathogens associated with CABP, specifically S. pneumoniae, H. influenzae, S. aureus, M. pneumoniae, L. pneumophila and C. pneumoniae, including multi-drug resistant strains.
The Extended Spectrum Pleuromutilins (ESPs) are a new generation of antibacterials possessing in vitro activity against urgent and serious bacterial threats identified by the Centres for Disease Control and Prevention (CDC) including carbapenem-resistant E. coli and K. pneumonia (CRE), while maintaining the antimicrobial spectrum of lefamulin. As such, the ESPs represent much needed development of a novel class of antimicrobials, with a novel mechanism of action, directed at addressing this significant unmet medical need.
Lefamulin is currently in late-stage development for intravenous and oral administration
Dr Colin Broom, Chief Executive Officer of Nabriva, commented: "The rapid spread of multi-drug resistance is a growing global public health threat and the development of new antibiotics with a novel mechanism of action against these pathogens is critically important. Lefamulin is currently in late-stage development for intravenous and oral administration and its profile is well suited for the treatment of community-acquired bacterial pneumonia. We look forward to initiating our Phase 3 development program later this year."
Dr Werner Heilmayer, Vice President Research at Nabriva, noted: "Our new generation of pleuromutilin antibiotics – the Extended Spectrum Pleuromutilins (ESPs) – have shown potent activity against Gram-negative and Gram-positive bacterial pathogens including multi-drug resistant E. coli, S. aureus, K. pneumoniae and S. pneumoniae. These ESPs offer potential as new, and much needed effective treatment options for serious and life threatening infections."
Related topics
Related organisations
Related diseases & conditions