Johnson & Johnson announces groundbreaking partnership to evaluate compassionate use requests of investigational medicines
J&J has announced a first-of-its-kind partnership that enlists a third party to review compassionate use requests made for investigational medicines…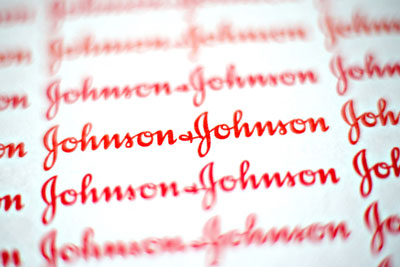 Johnson & Johnson has announced a first-of-its-kind partnership that enlists a third party to review requests made to the Janssen Pharmaceutical Companies of Johnson & Johnson for compassionate use of its investigational medicines.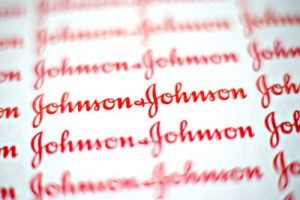 This new approach will begin as a pilot programme focused on a single Janssen investigational medicine and, if successful, will become a model that will be applicable more broadly across Johnson & Johnson.
Janssen Research & Development, LLC, has forged this new partnership with the Division of Medical Ethics at the NYU School of Medicine to obtain independent advice, further ensuring that the evaluation of requests for investigational medicines prior to their approval by health authorities are treated in the most fair and ethical manner. 
NY will establish a Compassionate Use Advisory Committee to assess compassionate use requests
As part of this collaboration, the NYU School of Medicine will establish the Compassionate Use Advisory Committee (CompAC), an external group of 10 internationally recognised medical experts, bioethicists and patient representatives to pilot the new approach. Commencing with one of Janssen's investigational medicines, the CompAC will make recommendations regarding individual patient requests from anywhere in the world. Investigational medicines are still in development and usually limited in supply, and the Committee's careful consideration and recommendations based on its independent review will inform Janssen clinicians, who will make the final decision.
The FDA describes compassionate use as "a pathway for patients to gain access to investigational drugs, biologics and medical devices for serious diseases or conditions. Such investigational drugs have not yet been approved by the FDA, and they have not been proven to be safe and effective." 
"We have a responsibility to patients and their families to ensure their well-being in everything we do," said Amrit Ray, M.D., Chief Medical Officer for Janssen Pharmaceutical Companies of Johnson & Johnson. "By ensuring compassionate use requests for our investigational medicines are evaluated by a well-informed, external committee, we can better weigh what we know about these therapies against the patient's condition and risk factors to make the most responsible decision for each patient."
Janssen will direct relevant compassionate use requests to CompAC
"As we commence this new approach with an investigational medicine, Janssen will direct relevant requests to the CompAC for their evaluation, especially to help with requests that do not otherwise qualify for ongoing clinical trials or expanded access programmes," Dr Ray said. 
If permitted by local authorities, Janssen typically establishes an expanded access programme (EAP) for investigational medicines when a favourable benefit-risk profile has been reported in a pivotal trial and there is a viable regulatory path to approval confirmed with a health authority. The EAP can potentially allow the treatment to be made available to patients living with the same serious or life-threatening condition for which the medicine was originally studied and who have exhausted other treatment options. If patients do not qualify for an EAP or an existing clinical trial, their requests will be forwarded to CompAC.
"Our goal is to ensure that compassionate use of specific investigational medicines still in development is guided by ethical principles, and that the selection process continues to be thorough, transparent and fair," said CompAC Chairman Art Caplan, Ph.D., Director, Division of Medical Ethics at the NYU School of Medicine, and the Drs William F. and Virginia Connolly Mitty Professor of Bioethics. "Compassionate use decisions are incredibly challenging, and we readily acknowledge that the current allocation system remains a work in progress. This new initiative hopes to create a more robust model to help guide these decisions."
Dr Caplan likens the CompAC to what the United Network for Organ Sharing (UNOS) has achieved with its allocation process. "We want to establish a model that will create a structured policy of allocation based on equality, need and efficacy to ensure that the utility of our scarce resources are maximized," he said. "If successful, CompAC will serve as a model for others in industry and in government to follow."
 "This initiative demonstrates the commitment of Johnson & Johnson to the highest ethical standards and patient-centered decisions," said Joanne Waldstreicher, M.D., Chief Medical Officer for Johnson & Johnson. "In striving to meet the needs of desperately ill patients, we believe that an external group of ethicists, physicians and patient representatives brings the highest level of both medical and ethical input to our decision-making process."