Experts share real-world experience with biosimilar infliximab in patients with inflammatory bowel disease
Clinical experience of biosimilar infliximab shows that the treatment is comparable to the reference medicinal product in terms of efficacy and safety…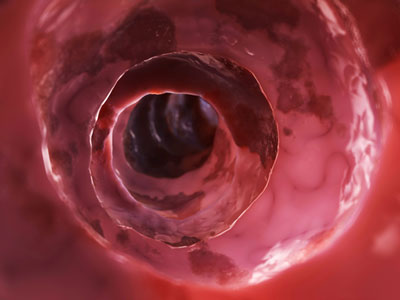 Clinical experience of biosimilar infliximab in 78 inflammatory bowel disease (IBD) patients, presented at Digestive Diseases Week (DDW) 2015 in Washington D.C., showed that the treatment is comparable to the reference medicinal product (RMP) in terms of efficacy and safety.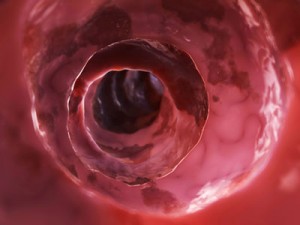 Speaking at a satellite symposium hosted by Celltrion Healthcare, Jørgen Jahnsen, Professor of Gastroenterology at the University of Oslo, Norway, provided an update on his own clinical experience of treating patients with IBD in Norway with biosimilar infliximab, which represents the latest treatment development in IBD.
The clinical data from 46 Crohn's disease (CD) and 32 ulcerative colitis (UC) patients presented at the meeting showed a statistically significant reduction in disease activity at week fourteen. Among them, 22 patients (8 UC and 14 CD) were previously treated with other biologics. Of the patients with CD, 76% were in clinical remission at week 14 after three infusions of biosimilar infliximab, with significant reductions also seen in calprotectin and CRP. For UC patients, 56 % were in clinical remission at week 14 following the three infusions, with significant reductions in Simple Activity Index, calprotectin and CRP.
Biosimilar infliximab may offer budget savings in comparison to the RMP
Professor Jahnsen said, "Following approval of the first biosimilar monoclonal antibody by the FDA, there is excitement and anticipation for biosimilar infliximab to also be approved in the US. In Norway, our experience of biosimilar infliximab in patients with IBD over the past year shows that the safety and efficacy of the treatment is comparable to that of the reference medicine, while offering potential budget savings. We therefore expect that the availability of biosimilar infliximab could contribute to improving patient access to advanced biologic treatments."
Meeting chair Walter Reinisch, Professor of Gastroenterology, McMaster University, Canada, said, "It is exciting to see both the acceptance within the GI community, and the real-life benefits of biosimilar infliximab in Europe. Inflammatory bowel diseases are chronic disabling disorders that impact every aspect of a patient's life and biosimilar infliximab is a new treatment option for patients with IBD."
Discussions at the symposium focused on extrapolation of data and switchability and interchangeability of originator biologics and biosimilars. The speakers shared their experience with biosimilars, explaining how extrapolation is inherent to the concept of biosimilarity and how interchangeability is widely accepted. The NOR-SWITCH Study, which will assess the safety and efficacy of switching from the RMP to biosimilar infliximab, was also discussed. The study will be undertaken in 18 hospitals across in Norway and aims to recruit 500 people. Data from this study are expected in 2016.
Data from two posters on the safety and efficacy of biosimilar infliximab patients with CD and UC will be presented at DDW 2015:
Preliminary assessment of efficacy and safety of switching between originator and biosimilar infliximab in paediatric Crohn disease patients. J Kierkus. Abstract Tu1081, Poster sessions Tuesday, May 19, 09:30-16.00 ET; Hall C.
Biosimilar infliximab in inflammatory bowel diseases: first interim results from a prospective nationwide observational cohort. K. Gecse, et al. Abstract Tu1348, Poster sessions Tuesday, May 19, 09:30-16.00 ET; Hall C.
Celltrion's biologics licence application for biosimilar infliximab is currently under review by the FDA.
Dr Stanley Hong, President and CEO of Celltrion Healthcare, said, "The data presented at our satellite symposium further builds the evidence base for the efficacy of biosimilar infliximab in people with IBD. Many countries including the US suffer from increasing healthcare cost and we believe that a cost-effective treatment option like biosimilars will help substantially decrease the burden."