Debiopharm announces positive Phase III results for triptorelin 6-month formulation in the management of central precocious puberty
Debiopharm has announced the completion of a Phase III study with triptorelin 6-month formulation in 44 patients with central precocious puberty…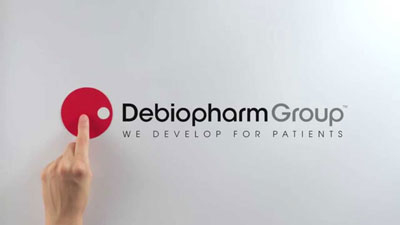 Debiopharm International SA has announced the completion of an international, multicentre, non-comparative phase III study with triptorelin embonate (pamoate) 22.5 mg 6-month formulation in 44 patients with central precocious puberty.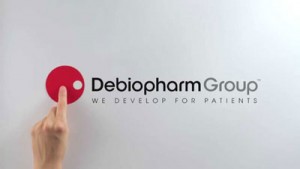 The mean age of the patients at the time of diagnosis was 7 years (range 1 to 9 years).
The results of this 12-month study show that the triptorelin 6-month formulation is efficacious in suppressing the pituitary release of luteinizing hormone (LH) and follicle-stimulating hormone (FSH), and consequently the gonadal secretion of estradiol in girls and testosterone in boys to prepubertal levels, with favourable effects on progression of clinical signs of puberty and bone maturation. The percentage of children with prepubertal LH levels exceeded 93% at each time point on-treatment and reached 98% at month 12 when all but one patient were suppressed. The clinical signs of puberty were stable or reduced in the vast majority of patients (89%) between baseline and month 12. Administration of the triptorelin 6-month formulation was well tolerated and safe with no unexpected adverse events reported.
Reduced injection frequency could improve the quality of life in children with central precocious puberty
"The reduced injection frequency has the potential advantage of improving compliance to treatment and increasing comfort for children with central precocious puberty, for which no other 6-month GnRH agonist formulation is currently approved," said Dr Eija Lundstrom, Medical Director at Debiopharm. "We remain committed to developing treatments that improve the quality of life of patients".
GnRH-dependent central precocious puberty is defined by pubertal development occurring before the age of 8 years in girls and 9 years in boys. It is characterised by early pubertal changes such as breast development and start of menses in girls and increased testicular and penile growth in boys, appearance of pubic hair, as well as acceleration of growth velocity and bone maturation, which often results in reduced adult height and disproportioned body appearance due to premature fusion of the growth plates.
The condition occurs in about 1 out of every 5,000 to 10,000 children. Central precocious puberty is more common in girls than in boys, with a female: male ratio estimated to be between 3:1 and 23:1.