Turkey emerges as a global hotspot for healthcare
Driven by reforms and private investments, Turkey is steadily emerging as one of the hottest healthcare markets in the global arena…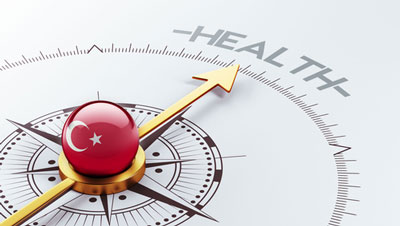 Driven by reforms and private investments, Turkey is steadily emerging as one of the hottest healthcare markets in the global arena.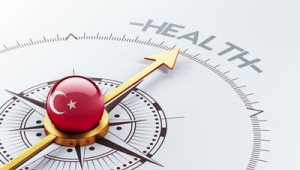 The country has doubled its healthcare spending in the last 10 years, reaching $62.3 billion, with its large population of 74.7 million and an increasing patient base.
Turkey was a key area of interest at Frost & Sullivan's Breakfast Briefing on growth in emerging regions, which was held in Milan, Italy, last week. The briefing focused on investment opportunities in Turkey, as well as CIS Countries and Africa, across all industries.
Philipp Reuter, Director South Europe and Turkey at Frost & Sullivan, who presented at the conference, comments, "In parallel to its economic growth, Turkey has gone through a significant socio-economic transformation in the past ten years. Between 2005 and 2015, the number of patients for various chronic diseases has doubled in the country, reaching 9 million diabetes and 1 million cancer patients. A fast aging trend is also observed in the country, which will lead to a larger patient base after 2020."
Healthcare has been the greatest focus of the current Turkish government, who came to power in 2002 and immediately launched the country's healthcare transformation programme, focusing on a national health insurance scheme. While the government's healthcare budget doubled during the reform period, the coverage of public insurance has increased from 50% of 2003 to 100% in 2015.
Number of private hospitals in Turkey increased by 86% between 2006 and 2010
"Another significant outcome of the healthcare transformation programme has been the increasing quality of healthcare services in the country," adds Hilal Cura, Healthcare Consultant at Frost & Sullivan, who also discussed Turkish healthcare at the Breakfast Briefing. "Between 2006 and 2010, the number of private hospitals increased by 86%, while the rate of qualified beds increased from 12% of 2002 to 40% in 2011. In addition, the installed base number of MRI units increased by 12 fold, from 58 to 781."
As an emerging hotspot in the global healthcare market, Turkey has attracted significant global investments in various segments such as private healthcare services, medical devices and pharmaceuticals. After 2010, many healthcare companies have made Turkey their CEE/MENA headquarters, whereas Turkey's largest private hospital groups were acquired by private equity groups.
Currently, the top ten private hospital chains in Turkey comprise 30% of Tukey's private healthcare services revenues of $10 billion, whereas the Turkish pharmaceuticals market is the sixth largest in Europe, with its $13.5 billion revenues.
"Turkey has vast potential for all types of companies accross the healthcare spectrum. Having always been regarded as a R&D hub in the healthcare industry," concludes Reuter, "The country is now a huge and mostly unsaturated consumer market with significant opportunities in the area of healthcare services, innovative medical device technologies, pharma and clinical diagnostics."