Dr. Jeanne M. Novak, President & CEO of CBR International Corp.®, to attend World Health Organization (WHO) meeting
CBR International's Scientific Experts Supporting Mapp Biopharmaceutical Pertaining to ZMAPPTM…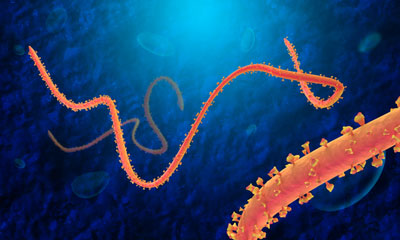 Dr. Jeanne M. Novak, President and CEO of Boulder, Colorado-based CBR International Corp.®, a full-service biopharmaceutical product, clinical, medical device and regulatory development and compliance group, has been invited by Dr. Larry Zeitlin, President of Mapp Biopharmaceutical to attend the World Health Organization's Investigational Treatment for Ebola conference in Geneva, Switzerland, September 4 – 5. Over the last several months, CBR International's expert team of clinical, regulatory and scientific consultants has been supporting and collaborating with Mapp Biopharmaceutical, Inc., the San Diego-based biotech company responsible for developing ZMappTM, the monoclonal antibody cocktail that has been employed for compassionate use in the current Ebola outbreak.
Working side-by-side with Mapp Biopharmaceutical, Inc., Kentucky Bioprocessing (KBP), Emory University Hospital (Atlanta), ELWA Hospital (Paynesville City/Monrovia, Liberia), London's Royal Free Hospital (UK) and the U.S. Food and Drug Administration (FDA), CBR International has helped to ensure that the proper dosing, safety monitoring and all regulatory procedures were followed for the administration of ZMapp.
"CBR International Corp. has been committed to supporting Mapp Biopharmaceutical during the emergency use of the investigational product," said Dr. Jeanne M. Novak, President and CEO of CBR International Corp. "We will continue to support Mapp throughout its ongoing clinical development while also lending our expertise to the myriad of other affiliated health and regulatory organizations during this crisis."
Dr. Kevin Whaley, CEO of Mapp Biopharmaceutical noted that, "Without the collaboration and support of CBR International associates, especially Dr. Jeanne M. Novak, Dr. Miles Brennan, Mr. Kevin Hennegan, Dr. Tara Nyhuis, Dr. James Merritt, and Dr. Dana Weinberger, patients may not have had the opportunity to volunteer to receive ZMapp."
The WHO meeting in Geneva will address leading experimental treatments and vaccines for Ebola, including potential risks and benefits, short- and long-term availability, potential use and key considerations for deployment in West Africa, as well as clinical testing and ethics. Its goal is to help develop strategies to pave the road for future Ebola preparedness.