Alnylam receives Orphan Drug Designation for revusiran for the treatment of ATTR amyloidosis
The FDA has granted Orphan Drug Designation to Alnylam's revusiran for the treatment of transthyretin (TTR)-mediated amyloidosis (ATTR amyloidosis)…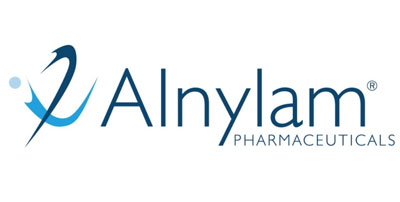 The US Food & Drug Administration (FDA) has granted Orphan Drug Designation to Alnylam's revusiran, an investigational RNAi therapeutic, for the treatment of transthyretin (TTR)-mediated amyloidosis (ATTR amyloidosis).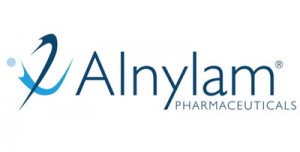 Revusiran is currently in Phase 3 development for the treatment of Familial Amyloidotic Cardiomyopathy (FAC), one of the predominant clinical manifestations of ATTR amyloidosis.
"We are very pleased to have received Orphan Drug Designation from the FDA for revusiran, a key programme in our Genetic Medicines pipeline. We believe RNAi therapeutics represent a promising new approach for the treatment of ATTR amyloidosis, with the potential to make a meaningful impact for patients with this progressive and debilitating disease," said Saraswathy Nochur, Ph.D., Senior Vice President, Regulatory Affairs and Quality Assurance at Alnylam. "We look forward to the continued advancement of revusiran, including enrollment in our ENDEAVOUR Phase 3 trial in ATTR amyloidosis patients with FAC. In addition, we continue dosing TTR cardiac amyloidosis patients in our Phase 2 open-label extension study with revusiran, and plan to present initial data from that study in late 2015."
Patients are currently being enrolled in a Phase 3 trial of revusiran in FAC
Revusiran is currently enrolling FAC patients in the ENDEAVOUR Phase 3 trial – a study designed to evaluate the efficacy and safety of revusiran in patients with FAC. The co-primary endpoints of the study are the change compared to baseline in 6-minute walk distance (6-MWD) and the percent reduction in serum TTR between placebo- and revusiran-treated patients at 18 months.
The trial is designed to enroll up to 200 FAC patients with a documented TTR mutation, including V122I or other mutations, in addition to amyloid deposits as identified by biopsy. Patients are being randomised 2:1, revusiran:placebo, with revusiran administered subcutaneously at 500 mg daily for five days then weekly for 18 months. The trial design was informed by natural history data which showed a mean decline of 140 metres in 6MWD over an 18-month period in FAC patients with mild-to-moderate heart failure. The ENDEAVOUR study was designed with 90% power to detect as little as a 39% difference in the 18-month change from baseline for 6-MWD between treatment groups, with a significance level of p < 0.05. An unblinded interim analysis for futility may be conducted when 50% of patients reach 18 months. All patients completing the ENDEAVOUR Phase 3 study will be eligible to enroll in a Phase 3 open-label extension (OLE) study.
Related organisations
Related diseases & conditions