STELARA receives CHMP positive opinion for treatment of adolescents with moderate to severe psoriasis
The CHMP has recommended approval of STELARA for the treatment of moderate to severe plaque psoriasis in adolescent patients aged 12 and older…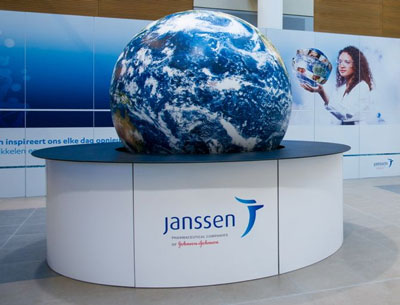 Janssen-Cilag International has announced that the Committee for Medicinal Products for Human Use (CHMP) of the European Medicines Agency (EMA) adopted a positive opinion recommending approval for the use of STELARA® (ustekinumab) for the treatment of moderate to severe plaque psoriasis in adolescent patients from the age of 12 years and older, who are inadequately controlled by, or are intolerant to, other systemic therapies or phototherapies.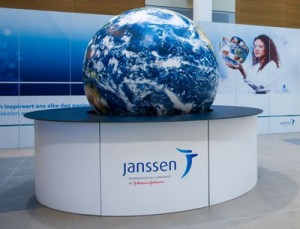 The CHMP adopted the opinion based on a review of data from the CADMUS study, which is a Phase 3, randomised, double-blind, placebo-controlled, multicentre trial designed to evaluate the safety and efficacy of STELARA in patients aged 12 to 17 years with moderate to severe plaque psoriasis.
The primary endpoint of the CADMUS study was a Physician's Global Assessment score of cleared (0) or minimal (1) at week 12. Secondary endpoints at week 12 included at least a 75 or 90% improvement in psoriatic skin lesions, as measured by Psoriasis Area Severity Index (PASI) 75 or PASI 90, and improvement in quality of life, as measured by the Children's Dermatology Life Quality Index (CDLQI).
A final decision from the EC on STELARA is expected in Q3 2015
"Today's recommendation of STELARA for the treatment of paediatric psoriasis is an important step forward for adolescents living with this chronic, debilitating autoimmune disease," said Newman Yeilding, M.D., Vice President, Head of Immunology Development, Janssen Research & Development, LLC. "We look forward to the European Commission's decision and the opportunity to bring STELARA to adolescent patients who could benefit from biologic therapy."
Based on the CHMP's positive opinion, a final decision from the European Commission is expected during the third quarter of 2015. If approved, STELARA will become available for the treatment of adolescents from the age of 12 years and older living with moderate to severe plaque psoriasis, a chronic autoimmune disease that affects from 0.5 to 2% of the general population during childhood and adolescence.