Asia-Pacific rheumatoid arthritis treatment market value will reach $7 billion by 2021, says GBI Research
The rheumatoid arthritis therapeutics market in the APAC region will expand in value from $5.6 billion in 2014 to an estimated $7 billion by 2021…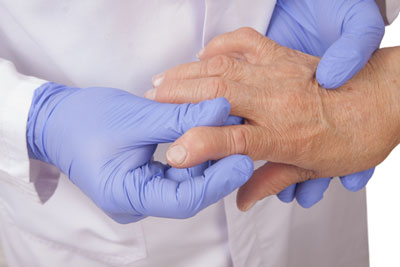 The rheumatoid arthritis therapeutics market in the Asia-Pacific (APAC) region will expand in value from $5.6 billion in 2014 to an estimated $7 billion by 2021, at a moderate Compound Annual Growth Rate (CAGR) of 3.3%, according to business intelligence provider GBI Research.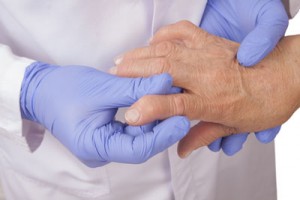 The company's latest report, Rheumatoid Arthritis Therapeutics in Asia Pacific Markets to 2021 – Novel IL-6 and JAK Inhibitors to Stimulate Modest Growth Despite Brand Erosion of Blockbuster Anti-TNFs, states that of the four major APAC countries, namely Australia, China, India and Japan, the latter will retain the largest share, with its market value expanding from approximately $4.1 billion in 2014 to $4.7 billion by 2021.
Sumith Ladda, Analyst for GBI Research, explained that the entry of new therapies over the forecast period will stimulate market growth, with promising pipeline candidates including Eli Lilly and Incyte's baricitinib, Johnson & Johnson and GlaxoSmithKline's sirukumab, and Sanofi and Regeneron's sarilumab.
Ladda said, "Generic first-line drugs, such as Methotrexate, and symptomatic drugs will remain the mainstay of treatment for mild-to-severe rheumatoid arthritis, and thus their market share is not likely to be vastly affected.
"Second-line therapies, many of which are currently premium drugs and contribute substantially to the annual cost of therapy per patient, will play a greater role in shaping the overall market by 2021. Given the crowded arena, emerging second-line drugs are likely to establish themselves gradually."
Japan will witness the slowest increase in growth in the rheumatoid arthritis treatment market
The analyst adds that the rheumatoid arthritis treatment population is set to grow in the four APAC territories, despite a small decline in the prevalence population in Japan, which will witness the slowest increase at a CAGR of 2.1%.
Ladda continued, "In Japan and Australia, several second-line anti-tumour necrosis factor therapies, such as Remicade, Enbrel and Humira, are due to lose patent protection during the forecast period. Over time, these drugs are likely to experience substantial revenue losses following the approval of biosimilars.
"Indeed, cheaper biosimilars with equivalent efficacy and safety profiles are expected to gain market share by 2021, which is likely to limit overall growth."
Despite this, GBI Research concludes that moderate growth is expected across all four markets between 2014 and 2021. India will lead with a CAGR of 7.7%, followed by China with 4.9% and Australia with 4.5%.
Related organisations
Related drugs
Related diseases & conditions