Amicus submits EU marketing authorisation application for Fabry monotherapy Galafold
Amicus Therapeutics has submitted a MAA to request full approval in the EU of Galafold for Fabry patients who have amenable genetic mutations…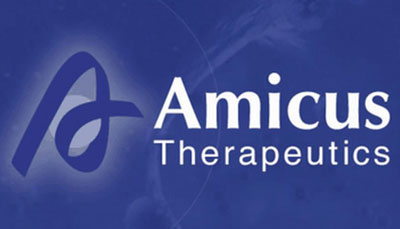 Amicus Therapeutics has submitted a marketing authorisation application (MAA) to request full approval in the European Union (EU) of Galafold (migalastat HCl) for Fabry patients who have amenable genetic mutations.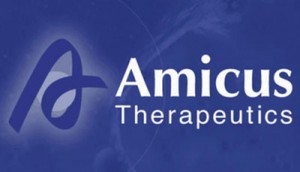 "This filing represents the single greatest milestone in the history of Amicus," stated John F. Crowley, Chairman and Chief Executive Officer of Amicus Therapeutics. "The MAA submission for Galafold is the first marketing application for Amicus. This comprehensive regulatory submission is the result of the tireless efforts of so many Amicus employees, investigators, consultants and, most importantly, the Fabry patients who have volunteered to participate in our clinical trials over the years. Our goal now is crystal clear: to bring this novel small molecule, orally bioavailable personalized medicine to as many people living with this devastating genetic disease as quickly as possible. We could not be more proud of our team and thankful to the entire Fabry community as we are today."
Galafold is the first investigational Fabry drug to be granted Accelerated Assessment in the EU. Under Accelerated Assessment, the Committee for Medicinal Products for Human Use (CHMP) may shorten the MAA review period from 210 days, under standard review, to 150 days under Accelerated Assessment. The CHMP opinion is then reviewed by the European Commission, which generally issues a final decision on EU approval within three months. The MAA submission, if authorised, provides a marketing license valid in all 28 EU member states.
Amicus plans to submit a New Drug Application for Galafold in the US later in the year
Amicus also plans to conduct a pre-NDA meeting with the US FDA and to submit a New Drug Application (NDA) for Galafold in the United States under Subpart H1 in the second half of 2015.
Approximately 90 individuals around the world are currently being treated with Galafold as their only therapy for Fabry disease in ongoing long-term extension studies. Amicus previously reported positive Phase 3 data for Galafold in both treatment naïve and enzyme replacement therapy (ERT) switch patients. Results from these studies have shown that treatment with Galafold has resulted in reductions in disease substrate, stability of kidney function, reduction in cardiac mass, and a positive impact on patient-reported outcomes in patients with amenable mutations.
Today approximately 5,000 to 10,000 individuals are diagnosed with Fabry disease, however, an estimated 40% to 50% of diagnosed patients are not currently on treatment. Fabry disease is an inherited lysosomal storage disorder caused by deficiency of an enzyme called alpha-galactosidase A (alpha-Gal A). The primary biological function of alpha-Gal A is to degrade specific lipids in lysosomes, including globotriaosylceramide (referred to here as GL-3 and also known as Gb3). Reduced or absent levels of alpha-Gal A activity lead to the accumulation of GL-3 in the affected tissues, including the central nervous system, heart, kidneys, and skin. This accumulation of GL-3 is believed to cause the various symptoms of Fabry disease, including pain, kidney failure, and increased risk of heart attack and stroke. If approved, Amicus estimates that 30% to 50% of Fabry patients may benefit from Galafold on the basis of their genotype.