Xultophy Phase 3b study showed statistically significant HbA1c reduction, body weight change and lower rate of hypoglycaemia versus insulin glargine
Phase 3b findings show adults with T2D treated with Xultophy demonstrate statistically significant reduction in HbA1c and a lower rate of hypoglycaemia…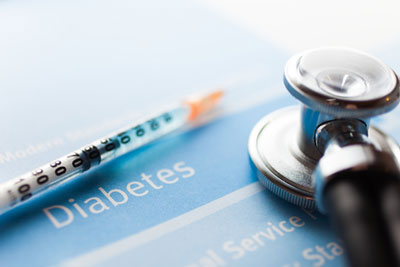 New Phase 3b findings showed adults with type 2 diabetes treated with Xultophy® (IDegLira) demonstrated statistically significant reduction in HbA1c (average blood glucose over the previous three months), change in body weight and a lower rate of hypoglycaemia compared with patients treated with insulin glargine.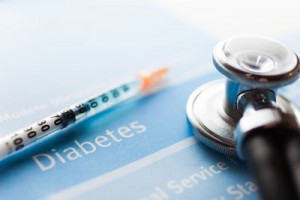 Novo Nordisk's Xultophy is a once-daily, single-injection combination of insulin degludec and liraglutide.   
Findings from the Phase 3b DUAL™ V 26-week trial that compared the efficacy and safety of Xultophy versus insulin glargine, both added on to metformin, in patients with type 2 diabetes uncontrolled on insulin glargine, were presented at the 75th Annual Scientific Sessions of the American Diabetes Association (ADA).
At 26 weeks, patients randomised to Xultophy treatment achieved a statistically significant mean reduction in HbA1c of 1.8% from baseline compared with a 1.1% reduction achieved by patients who further increased their dose of insulin glargine. In the Xultophy group, 72% of patients achieved an HbA1c  of <7% at the end of the trial, compared with 47% of patients in the insulin glargine group. Furthermore, 39% of patients treated with Xultophy achieved an HbA1c <7% without hypoglycaemia and weight gain versus 12% treated with insulin glargine.
Xultophy patients required significantly less insulin by the end of the trial
"The results demonstrated that IDegLira treatment could positively impact patients who are not in control on their current basal insulin therapy," said Professor John Buse, University of North Carolina School of Medicine, Chapel Hill, North Carolina, US. "IDegLira patients achieved an end of trial mean HbA1c of 6.6% while still experiencing weight reduction, and had significantly less hypoglycaemia than patients taking higher doses of insulin glargine."
There was a 57% lower rate of confirmed hypoglycaemia with Xultophy compared with insulin glargine. Additionally, there was a significant difference of 3.2 kg in change in body weight between treatment groups; body weight decreased by 1.4 kg from baseline for patients treated with Xultophy and increased by 1.8 kg for patients treated with insulin glargine. Patients treated with Xultophy required significantly less insulin than patients treated with insulin glargine, demonstrated by the end-of- trial dose of 41 units of the insulin degludec component in Xultophy versus 66 units respectively.
Related organisations
Related diseases & conditions