BioMarin submits MAA for drisapersen for the treatment of Duchenne muscular dystrophy amenable to exon 51 skipping
BioMarin has submitted a MAA for drisapersen for the treatment of the largest subset of Duchenne muscular dystrophy (DMD) amenable to single exon skipping…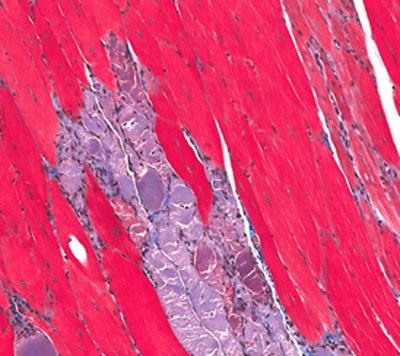 BioMarin has submitted a Marketing Authorisation Application (MAA) to the European Medicines Agency (EMA) for drisapersen, an investigational antisense oligonucleotide drug candidate for the treatment of the largest subset of Duchenne muscular dystrophy (DMD) amenable to single exon skipping.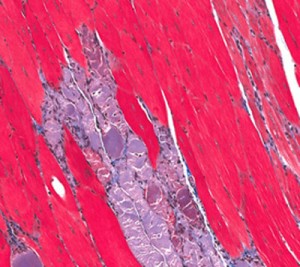 DMD is the most common fatal genetic disorder diagnosed in childhood, affecting approximately 1 in every 3,500 live male births with about 20,000 new cases diagnosed globally each year. In Europe, it is estimated there are 23,000 boys with Duchenne Muscular Dystrophy, and approximately 3,000 of those would be candidates for drisapersen. In BioMarin's commercial territories, approximately 85% of Duchenne patients are located outside of the United States, including Western Europe, Middle East, Eastern Europe, Latin America and Japan.  Western Europe has the largest patient population among those areas, exceeding the United States by around 30%.
Drisapersen induces the skipping of dystrophin exon 51
In Duchenne muscular dystrophy, mutations in the dystrophin gene lead to the absence of dystrophin protein, resulting in the most severe form of dystrophin deficient muscular dystrophy.  Drisapersen is an antisense oligonucleotide that induces the skipping of dystrophin exon 51 to provide a molecular patch for dystrophin transcripts produced by certain mutated dystrophin genes. Exons are the parts of a gene that contain the instructions for generating a protein. In applicable cases, skipping an exon near the mutation allows for the production of a truncated but functional dystrophin protein. Drisapersen could potentially provide a therapeutic benefit to DMD patients for whom skipping of exon 51 restores the proper dystrophin reading frame, corresponding to approximately 13% of DMD patients.
"The submission of this application to the EMA represents an important achievement in BioMarin's efforts to bring a meaningful therapeutic option to patients and families around the world with Duchenne muscular dystrophy. We were able to reach this point because of the extraordinary effort of the employees at BioMarin, the investigators for the clinical trials and most important, the boys and their families who participated in the clinical trials," said Camilla V. Simpson, Global Head of Regulatory Affairs, Pharmacovigilance. "BioMarin has a track record of efficiently developing therapies in rare genetic diseases, and we are pleased that we have submitted this MAA ahead of the expected timeline. We look forward to working with the EMA in the coming months with the goal of bringing this therapy to patients in need."
"We applaud BioMarin's commitment to develop a therapy for Duchenne muscular dystrophy," said Elizabeth Vroom, Chair of United Parent Projects Muscular Dystrophy (UPPMD). "The community has been supporting research and development of treatments, and we are pleased that drisapersen has been submitted for EMA review. We are hopeful that this therapy will lead not only to an approved therapy, but will further scientific advances and the development of other treatments for boys with Duchenne."
The company recently submitted a New Drug Application (NDA) to the United States Food and Drug Administration (FDA) for drisapersen in April 2015.
Related organisations
Related diseases & conditions