Coulter Partners strengthens US presence with the appointment of Shawn O'Connor at new office in Morristown, NJ
Coulter Partners is pleased to announce the appointment of Shawn O'Connor as a Managing Director of their US business…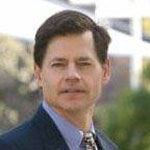 Shawn O'Connor, Managing Director, Coulter Partners
Coulter Partners is pleased to announce the appointment of Shawn O'Connor as a Managing Director of their US business. In conjunction with Shawn's appointment, Coulter Partners will continue to strengthen its US presence with the opening of a new office in Morristown, NJ.
Shawn has a background as a senior Human Resources leader for a number of premier life science companies as well as more than 10 years' experience placing executives across all functional areas of expertise of the sector.
Bianca Coulter, CEO, commented: "We are very proud and excited to welcome Shawn to the team. Our growth is totally dependent on finding great colleagues who understand and share the values of our business and have the knowledge and ability to deliver an outstanding service for our clients. Shawn's deep experience of both the client and service side of the executive search profession, gives him an invaluable perspective and will significantly strengthen our offering. Shawn is known for his relentless focus on delivering exceptional outcomes for his clients. We are confident that he will help us continue our growth in North America and play a very significant role in the development of our business globally".
Prior to joining Coulter Partners, Shawn established and led the US practice of a leading European Life Sciences Executive Search firm. Before moving into executive search, he served as Vice-President, Human Resources at Johnson & Johnson. Additionally, Shawn has significant corporate experience with other Fortune 50 companies, including Nabisco, and GE.
With his extensive experience in leading and driving business successes in the pharmaceutical, medical device, biotech and consumer product industries, Shawn focuses on aligning senior management teams, developing succession planning processes, recruiting strategies and executive development.
His emphasis on building consultative relationships with each of his clients, combined with deep industry knowledge and an extensive professional network, has established Shawn as a trusted, valuable, and long-term partner to his clients.