Novartis' Xolair improves quality of life by 78% for chronic spontaneous urticaria patients
New analyses from pivotal Phase III studies show Xolair helps patients with Chronic Spontaneous Urticaria achieve improvements in quality of life measures…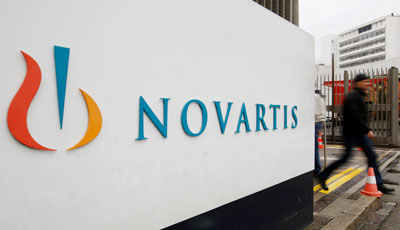 Novartis has announced new analyses from pivotal Phase III registration studies showing Xolair® (omalizumab) helps patients with Chronic Spontaneous Urticaria (CSU) achieve significant improvements in quality of life measures.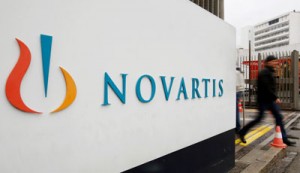 CSU, which is known as Chronic Idiopathic Urticaria (CIU) in the US and Canada, is a severe and distressing skin condition with symptoms that include persistent itching, swelling and a rash that spontaneously appears on the skin and re-occurs for more than six weeks. In pivotal Phase III studies, Xolair was found to be highly effective in either reducing or eliminating CSU symptoms in patients for whom previous therapies had failed.
Xolair improved symptoms of CSU and improve the quality of life in patients
In new post-hoc analyses presented at the 23rd World Congress of Dermatology (WCD), patients treated with Xolair for 12 weeks experienced significant improvements in quality of life  by 78% (vs placebo 44%) as measured by the Dermatology Life Quality Index and up to 69% (vs placebo 40%) using the Chronic Urticaria Quality-of-Life Questionnaire (CU-Q2oL).
"Chronic Spontaneous Urticaria is a poorly understood and debilitating skin condition that has a significant adverse impact on patients' day-to-day activities and quality of life," said Vasant Narasimhan, Global Head of Development, Novartis Pharmaceuticals. "These results confirm that Xolair, in addition to improving the symptoms of CSU, effectively improves the quality of life in patients affected by this unpredictable and painful disease."
In addition, the ASSURE-CSU study found that, if left untreated, CSU has a consistent negative impact on quality of life among patients. Similarly, the SOLVE-BOI study found that CSU patients compared to individuals without the disease have higher rates of complaints such as anxiety, depression, sleep difficulty, and lower physical and mental status. They are also 2-3 times more likely to visit a healthcare provider, require emergency medical care, or be hospitalized, and are twice as likely to take time off work or experience overall work impairment.