Results from analyses of REVLIMID MCL-002 (SPRINT) study presented at EHA 2015
Analyses of Celgene's MCL-002 study, comparing Revlimid with investigators' choice in MCL, were presented at the European Haematology Association congress…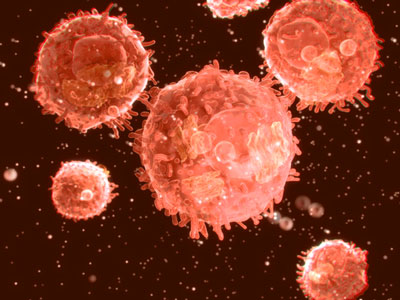 Two analyses of Celgene's MCL-002 (SPRINT) study were presented at the European Haematology Association annual congress.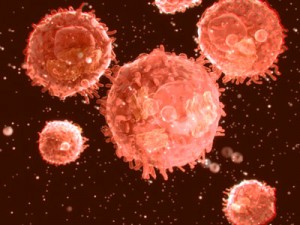 MCL-002 (SPRINT) is a multi-centre, open-label, Phase II randomised trial comparing REVLIMID® (lenalidomide) with investigators' choice (IC) in patients with relapsed/refractory mantle cell lymphoma (MCL).
In the study, 254 patients were randomised 2:1 to receive either Revlimid or single agent cytarabine, rituximab, gemcitabine, fludarabine or chlorambucil. The primary efficacy endpoint was progression free survival, defined as the time from randomisation to disease progression or death due to any cause. Secondary endpoints, including health-related quality of life (QoL) were analysed in an exploratory manner.
Median progression free survival was significantly improved for Revlimid
The primary endpoint, median PFS was significantly improved for Revlimid vs IC (8.7 vs 5.2 months). A pre-specified exploratory analysis was presented and examined progression-free survival (PFS) in sub-groups based on prior therapies. Results examining the selected IC treatments in the study showed that Revlimid provided a reduction in the risk of progression or death vs. each IC treatment. Compared with Revlimid, and taking into account the small number of patients per IC group, the risk reduction in PFS was 22% vs. rituximab, 56% vs. gemcitabine, 42% vs. fludarabine, 43% vs. chlorambucil, and 8% vs. cytarabine.
Also presented was a planned secondary study endpoint of the study. Quality of life (QoL) was measured using the EORTC QLQ-C30 at baseline, after cycles 2, 4, 6 and 8, and at treatment discontinuation. EORTC QLQ-C30 included five functional domains, nine symptom scales, and one global health status/QoL scale.
QoL was maintained (no worsening greater than 10 points) with Revlimid from baseline through last treatment cycle for evaluated primary and secondary QoL domains. Patients treated with Revlimid reported similar QoL vs. IC single agents across all domain/scale scores and at each follow-up visit.
A trend toward higher rates of clinically meaningful improvement in QoL was observed in Revlimid -treated patients across most function and symptom domains/scales at one or more follow-up visits. No significant difference in the QoL was observed between the two arms in the primary endpoint of global health status. Statistically significant QoL differences (at least 10%) comparing Revlimid vs. IC treatment arms were identified for physical function and pain.