CPhI Worldwide announces the opening of the annual CPhI Pharma Awards for 2015
CPhI has announced the opening of the annual CPhI Pharma Awards for 2015 – with five new categories covering the entire pharmaceutical supply chain…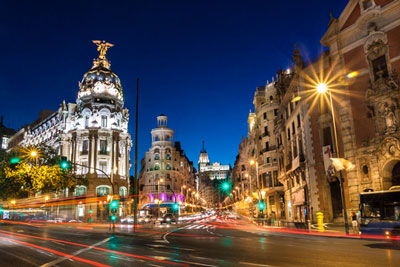 CPhI Worldwide has announced the opening of the annual CPhI Pharma Awards for 2015 – with five new categories covering the entire pharmaceutical supply chain.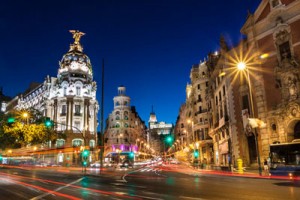 Now in their 12th consecutive year, the awards will honour companies and individuals driving the pharma industry forward through innovations, new approaches, technologies and strategies.  
This year's awards are open for entries from across the entire pharmaceutical industry and are split into eight categories covering: 'Best Innovation in Packaging'; 'Best Innovation in Process and Formulation Development'; 'Excellence in Partnering & Outsourcing'; 'Best Innovation in APIs and Excipients'; 'Best Innovation in Biologic Drug Development and Manufacturing; 'Innovation in Supply Chain & Logistic Management'; 'Best Innovation in Manufacturing Technology'; and 'CEO of the Year'.
The expanded award categories have been created to give full recognition to all the great innovations coming out of the pharma industry. All entries will feature in the global CPhI Pharma Awards campaign – including communications to an internal database of over 100,000 pharma professionals – and the winners will be unveiled live during CPhI Worldwide, taking place 13-15th October in Madrid, Spain.  
Entries to the CPhI Pharma Awards are open until 7th August 2015
Entries are now open to both exhibitors and visitors of CPhI Worldwide until August 7th. The finalists will be confirmed on September 21st, with each having a unique profile of their award entry featured in the CPhI Show daily.
At CPhI Worldwide (October 13th), the selected finalists will then be invited to deliver a presentation in a dedicated feature area on the show floor – providing a great opportunity for the judges and the intentional industry to have a closer inspection and evaluation of the merits of the shortlisted entries. Shortly afterwards, the CPhI independent jury panel will retire to reevaluate and score the entries, before remerging to announce the winners at a prestigious award ceremony later that day.  
CPhI Pharma Awards Jury Panel features some of the industry's most influential and respected figures, the 2015 the panel includes:
Dr Hendrik Baumann, Arevipharma GmbH
Mr. Michaël Nieuwesteeg, NVC (Netherlands Packaging Centre)
Dr Michael Platscher, Merck & Cie
Dr Rene Bommer, pharmAccel Consulting
Mr. Gil Roth, PBOA
Mrs. Hillary Ayshford, HCPi Media
Dr Didier Bensoussan, AMRI Global
Mr. Gary Norman, DFE Pharma
Mr. Harsh Chauhan, Creighton University
Mrs. Veronique Bregeon, Merial – a Sanofi company
Last year, MJR PharmJet was awarded the 'Formulation' category for its technology that enables the drug loading of hydrophobic nanoparticles; Locked4Kids BV, and its world first child-resistant carton, won the 'Best Innovation in Packaging' category; Catalent Pharma Solutions won the 'Partnering' category for their collaboration with Redwood Bioscience; and the 'Best Innovation in Process Development' was received by acib's Catalophor System.
"We are excited to enter the 12th year of recognising innovation and thought leadership in the pharma industry and this year we have opened up five new categories to ensure we fully cover the breadth of innovations. The CPhI Pharma Awards provide an excellent platform for honouring individuals and companies who push the boundaries to develop solutions to the industry's most pressing needs. With the entire global pharma community exclusively focussed on CPhI Worldwide in October, it is also a tremendous opportunity for companies to raise the profile of their innovations on a global scale," said the Group Director Pharma at UBM EMEA.
To learn more about the awards, or to submit an award entry, please visit www.cphi.com/awards/home.