Celsis Innovations meet the needs of growing manufacturing companies
Celsis Advance II™ system helps Home, Beauty and Pharmaceutical product manufacturers enhance quality assurance while reducing manufacturing cycle times and inventory requirements…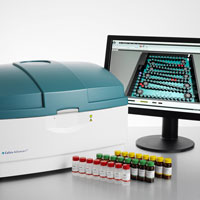 Celsis, the global leader in rapid microbial testing systems for industry, today introduced the Celsis Advance II system, the next generation of their industry leading Celsis Advance testing platform.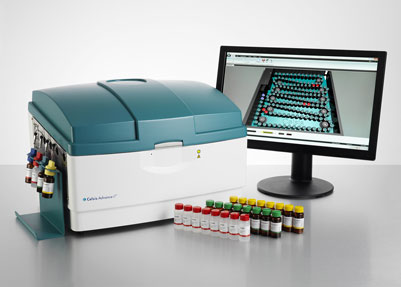 The Celsis Advance platform shortens production cycle times by reducing the time necessary to complete quality control (QC) assessment of product for microbial contamination. This results in a less quarantined inventory awaiting QC release and reduces working capital required to fund inventory. Additionally, earlier QC results provide an earlier indication of contamination when it occurs allowing for a more rapid and effective investigation and corrective action. Faster response to contamination typically reduces the economic impact of the event.


Using its Financial Impact Assessment (FIA), Celsis has worked with hundreds of manufacturing facilities around the world to evaluate the cost savings of implementing a Celsis system. Utilising company specific information including the value of products produced by the site and the time and cost changes associated with the Celsis method, the FIA projects the 5-year Net Present Value (NPV) of a company's investment in the Celsis system. The 5-year NPV for the average manufacturing facility is in excess of 500,000 EUR.


Advance II system upgrades make it easier to use and more reliable than ever before. The familiar sample tube platform has been maintained to allow maximum flexibility with sample size and sensitivity. New software innovations help Home, Beauty and Pharmaceutical product manufacturers keep multiple systems connected for remote data management, maintain data security and take advantage of new reagent technology developments.  


To read more about the Advance II system upgrades online, please visit celsis.com/AdvanceII


"As rapid detection becomes more widely adopted by manufacturers to test the quality of their products we're finding that more and more of our large global customers want the ability to instantly access and analyze test results from all their manufacturing facilities worldwide. We've developed an impressive array of features that allow users to do just that" said Sal Seminara, Vice President, Research & Development Instrumentation, Celsis. "Remote users can see results from their manufacturing plant in Mexico City or Beijing or South Africa or anywhere in the world connected to their network. They see the results in real time and can run reports and perform data trending analysis. This is the biggest innovation we've ever made to our Advance platform and broadens our customers' access to important information about the quality of their products."


In addition, the new Advance II system has been designed to run the same protocols, using the same procedures and generate the same actual results as the original Advance.  "This was a significant design requirement for the new Advance II system" said Jeremy Robertson, Product Manager at Celsis. "It was critical that current Advance systems may be upgraded to the new Advance II without the need for product revalidation."  


Proven rugged and reliable systems plus dedicated global support have made Celsis the industry standard for leading manufacturers around the world. Celsis Advance systems are used to rapidly and effectively screen a growing variety of Home, Beauty and Pharmaceutical products — including body washes, lotions, soaps, toothpastes, liquid detergents, cosmetics, tablets and ointments, IV solutions and oral drug suspensions — helping companies save time and money while releasing safe products to market.


To read more about the Advance II system online, please visit celsis.com/AdvanceII