AbbVie announces new positive Phase 3b results in genotype 1b chronic HCV patients with compensated liver cirrhosis
TURQUOISE-III study results demonstrate 100% sustained virologic response in genotype 1b chronic HCV patients with compensated liver cirrhosis…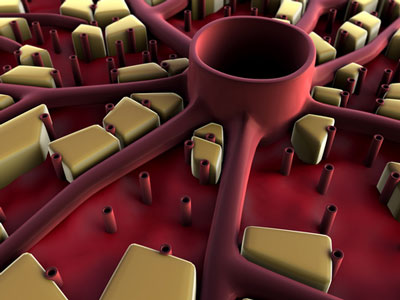 AbbVie has announced TURQUOISE-III study results demonstrating 100% sustained virologic response at 12 weeks post-treatment (SVR12) in genotype 1b (GT1b) chronic hepatitis C virus (HCV) infected adult patients with compensated liver cirrhosis.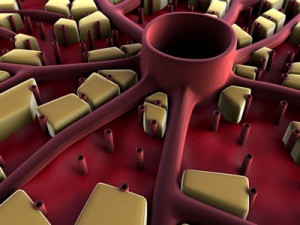 Patients received 12 weeks of Viekirax® + Exviera® without ribavirin.
Approximately 160 million people worldwide are infected with HCV. Genotype 1 is the most common type of HCV genotype, accounting for 60% of cases worldwide and in Europe, the most prevalent genotype is 1b (47%). Over time, chronic HCV may lead to liver complications, including compensated cirrhosis, in about 10-20% of people infected.
Genetype 1b HCV patients with compensated liver cirrhosis have potential to achieve high response rates in 12 weeks
"Genotype 1b represents a large portion of HCV patients globally, as it is the most prevalent sub-genotype, and there is a need to continue to explore additional treatment regimens," said Jordan J. Feld, M.D., MPH, research director and clinician scientist, Toronto Centre for Liver Disease. "The results of TURQUOISE-III are promising, demonstrating that genotype 1b HCV patients with compensated liver cirrhosis have the potential to achieve high response rates with an interferon- and ribavirin-free treatment in 12 weeks."
Patients in TURQUOISE-III were either treatment-naïve or treatment-experienced (failed previous therapy with pegylated interferon and ribavirin). No patients discontinued treatment due to adverse events. The most commonly reported adverse events (>10%) were fatigue, diarrhoea and headache.
"In the TURQUOISE-III study, GT1b patients with compensated liver cirrhosis achieved a 100% cure rate with Viekirax + Exviera without ribavirin," said Scott Brun, M.D., vice president, pharmaceutical development, AbbVie. "TURQUOISE-III is part of our Phase 3b program, which aims to further enhance our understanding of AbbVie's regimen in HCV populations seen in clinical practice, and supports our commitment to continued investigation in this field."
The new results from the Phase 3b study will be presented at the 15th Annual International Symposium on Viral Hepatitis and Liver Diseases in Berlin on 26 June 2015.