Novoeight provided long-term efficacy and safety in the treatment of bleeds in people with haemophilia A
Novo Nordisk announced the interim data from an extension trial of Novoeight at the International Society on Thrombosis and Haemostasis 2015 congress…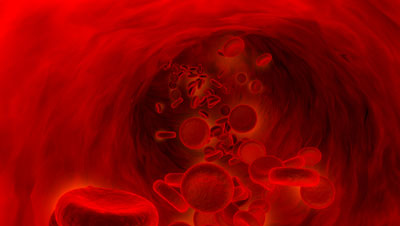 Novo Nordisk announced the latest interim data from the Guardian 2 extension trial of Novoeight at the International Society on Thrombosis and Haemostasis 2015 congress.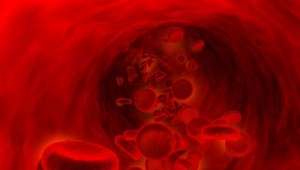 The data shows that Novoeight provided long-term efficacy and safety in the prophylaxis and treatment of bleeds in people with severe haemophilia A.
Haemophilia is a chronic, inherited bleeding disorder. People with haemophilia A are either missing or have a malfunctioning factor VIII protein, which is essential for proper blood clotting. People with haemophilia A have a tendency to bleed longer than most or to bleed internally into joints, muscles, or organs because they are missing this clotting factor. To manage the disease and stop bleeding, people with haemophilia A must replace the missing factor VIII protein, which is accomplished by intravenous injection of the clotting factor. Globally, it is estimated that 142,000 people have been diagnosed with haemophilia A.
The Guardian clinical programme was one of the largest and most comprehensive preregistration clinical trial programs in haemophilia A, with more than 210 patients with severe haemophilia A treated. Interim data collected through December 31, 2013, from 451.6 patient-years on Novoeight show results consistent with previous reports:
The overall estimated median annual bleeding rate (ABR) achieved during the preventive regimen with Novoeight was 1.56
During the preventive regimen, 90% of all bleeding episodes were successfully treated with 1 or 2 injections of Novoeight
Finding treatments that prevent bleeding episodes long-term is essential for people with haemophilia A
"These interim results provide an extension to the body of evidence supporting the long-term use of Novoeight," said Dr. Margareth Ozelo, IHTC Hemocentro Unicamp, University of Campinas, Sao Paulo, Brazil, and Guardian 2 investigator. "For people with haemophilia A, finding treatments that are effective at preventing bleeding episodes long-term is essential."
Guardian 2 is a large, multinational extension trial of Novoeight in previously treated patients with haemophilia A from 19 countries who had been enrolled in the pivotal guardian 1 and guardian 3 trials. Patients received Novoeight in a prophylactic regimen and to treat breakthrough bleeds.
These findings now comprise more than 4 years of data and more than 450 patient years. No inhibitors to factor VIII were detected and no safety issues were identified, supporting the findings from Guardian 1 and 3, demonstrating no confirmed inhibitor development in 213 previously treated patients. The most common adverse reactions (≥0.5%) seen in the study were injection site reactions, increased hepatic enzymes, and fever.