European Commission approves Orfadin oral suspension
The European Commission (EC) has approved the oral suspension formulation of Sobi's Orfadin for the treatment of Hereditary Tyrosinaemia type-1 (HT-1)…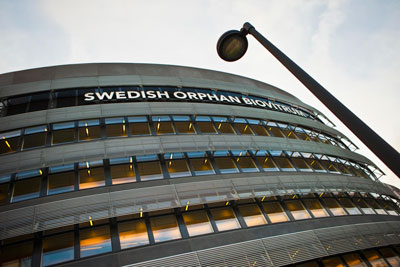 The European Commission (EC) has approved the oral suspension formulation of Sobi's Orfadin (nitisinone) for the treatment of Hereditary Tyrosinaemia type-1 (HT-1).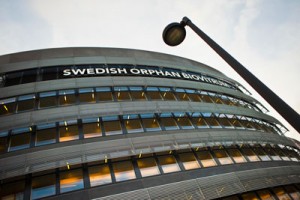 HT-1 is a rare genetic disease that affects infants and children. It is progressive and may result in liver and kidney failure and can be fatal if untreated.
People with HT-1 have problems breaking down an amino acid called tyrosine. Toxic by-products are formed and accumulate in the body, which can cause liver failure, renal dysfunction and neurological complications. In the most common form of the disease, symptoms arise within the first six months of the child's life. Orfadin blocks the breakdown of tyrosine, thereby reducing the amount of toxic by-products in the body.
Oral suspension of Orfadin facilitates accurate dosing for infants and small children
Before pharmacological treatment was available, fewer than one third of infants diagnosed with HT-1 before two months of age lived past their second birthday. Treatment with Orfadin combined with dietary restriction of tyrosine and phenylalanine and more widespread new-born screening, leading to early diagnosis have dramatically improved outcomes for HT-1 patients.
 "The European Medicines Agency has called for more child-friendly formulations and the new oral suspension formulation is a demonstration of Sobi's commitment to the needs of the infants and children diagnosed with HT-1 early in life," says Birgitte Volck, Chief Medical Officer of Sobi. "An oral suspension of Orfadin for paediatric use will facilitate accurate dosing for infants and small children, and contribute to improving quality of life for patients and caregivers."
The oral suspension will be made available to patients throughout Europe in H2 2015.