Sirius unveils Sirius Scissor – the first in vitro model for the subcutaneous injection of biopharmaceuticals
Sirius Scissor is an instrument designed to mimic the stresses a treatment experiences when transitioning from formulation conditions to a SC environment…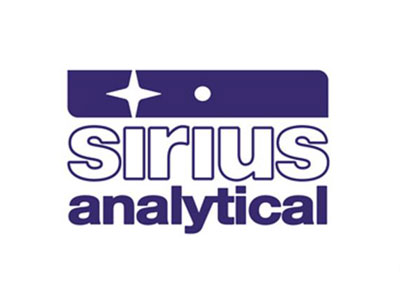 Sirius Analytical Instruments Ltd, the leaders in instrumentation and services for the determination of physicochemical properties, has announced the upcoming release of a new product, Sirius Scissor.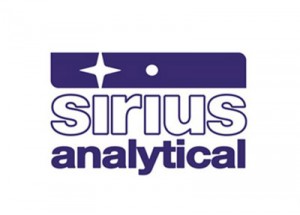 Too little is understood about the physical behaviour of parenteral drugs in the period immediately post-administration. Sirius Scissor is the first instrument designed to mimic the stresses a biopharmaceutical experiences when transitioning from formulation conditions to a subcutaneous (SC) environment. By simulating events that occur at the injection site, Sirius Scissor will enable users to investigate bioavailability under simulated subcutaneous and intraocular conditions and compare biopharmaceutical formulation performance during development, after manufacture and post-storage.
Scientists can use Sirius Scissor to follow the physical and chemical status of a drug after injection
Randy Mrsny, Professor of pharmacy at the University of Bath, and inventor of the system explains, "Our lab at the University of Bath has focused on asking simple questions related to solving problems involving drug delivery. The pharmaceutical industry has struggled with the fact that some, but not all, protein and peptide drugs injected subcutaneously can have low or variable bioavailability. Importantly, no predictive in vitro systems and no in vivo models have been identified to date to help pharmaceutical scientists understand the basis for these outcomes. I was lucky enough to team up with a very talented post-doc, Hanne Kinnunen. Her studies identified principles that provided the basis for development of the Sirius Scissor system, which we feel can be a useful tool for pharmaceutical scientists to follow the physical and chemical status of a protein or peptide drug as it transitions from conditions used to keep it stable on the shelf prior to injection into the conditions of the human body".
Karl Box, Chief Scientific Officer of Sirius Analytical, adds, "Sirius and the University of Bath have a long history of successful collaborations, so when we decided to expand our product portfolio into the large molecule world, Bath were an obvious development Partner. Professor Mrsny has many years of experience  working with biological drugs gained both in Industry and academia: his and Hanne Kikkunen's robust approach to research has led to our ability to release a system to market in which we have great confidence – indeed initial in vitro-in vivo correlation results have been extremely encouraging. We are extremely proud of the Sirius Scissor platform, and have been delighted by the overwhelmingly positive response from our customers, with the first commercial systems shipping to the first wave of customers in mid-July."