CPhI makes it easy for pharma to implement charity into CSR strategy
CPhI Worldwide is calling on all its attendees, exhibitors and the wider pharma community to help it in its latest project with CPhI Angels…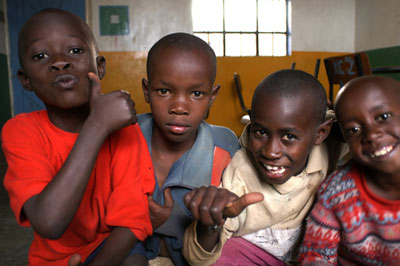 CPhI Worldwide, organised by UBM EMEA, is calling on all its attendees, exhibitors and the wider pharma community to help it in its latest project with CPhI Angels – to build a classroom in Kenya.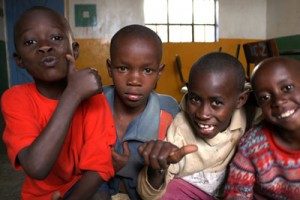 With a closing date of July 15th, CPhI is now calling for just a few additional partners to 'step up' and join the CPhI family and lend their support to this commendable programme. The expedition will take place September 5th-14th, 2015.
CPhI is using its position and influence in the industry to bring together the global pharma community to help disadvantaged communities around the globe. The CPhI Angels Charity initiatives were originally launched last year at CPhI Worldwide and are specifically designed for pharma companies that would like to implement charity into their Corporate Social Responsibility strategy, or simply add CSR within their business strategy. In particular, it's the ideal platform for companies that were previously unsure how to get involved with a charity…Now they can!
Daniel Rau, Marketing Manager of B&W Tek, on signing-up a B&W Tek employee to the trip, commented, "I saw the ad for the CPhI Angels initiative and felt like this was a good opportunity for our company to get involved. Although we are promoting volunteerism internally and providing some opportunities for employees to engage with the community, if CPhI did not offer this as a possibility, we would not be sending anyone overseas. This will be a big push in our marketing efforts, as we will look to lead the way to get others in the CPhI community involved in giving back to the community. We will do at least a couple of videos promoting community engagement and social responsibility and challenge other companies within our field to do the same."
CPhI is to launch an even bigger charitable campaign in Cambodia in 2016
As a thank you for supporting its charity efforts, CPhI will be offering its partners exposure at CPhI Worldwide. This includes brand publicity in pre and post event marketing communications, a slot on CPhI TV displayed throughout the show, and the production of a free corporate PR video documenting the Kenya Community Challenge.
CPhI hopes the coverage generated from this initiative will help it launch an even bigger charitable campaign next year in Cambodia.
 Rhylie Luanweir, Global Group Marketing Manager, "We wanted to provide the pharma community with a simple way to get involved with a charity and implement charity into their CSR programme. To encourage a wider net of pharma partners, we have kept the cost down to just over £1000 – but it's not just about giving money, it is about encouraging people to give up time and to take part. As a thank you, and to encourage others to join future campaigns, any partner who supports our efforts will be offered marketing support at CPhI worldwide and marketing material supporting their contribution to charity Global Angels that they can use for their PR purposes."
For more information on the charity project in Kenya please watch this testimonial video to hear how the 2014 CPhI Angel volunteers got on and contact Rhylie Luanweir, Global Group Marketing Manager [email protected]+31(0) 6273 63 930.