Teva's DuoResp Spiromax wins silver at the 2015 Medical Design Excellence Awards
Teva's DuoResp Spiromax inhaler for patients with asthma and COPD has won silver at the 2015 Medical Design Excellence Awards (MDEA)…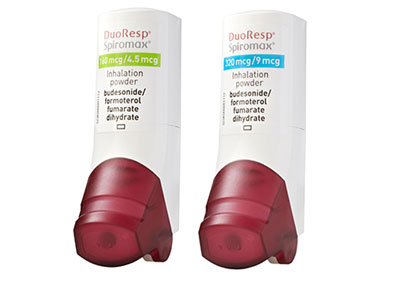 Teva's DuoResp Spiromax inhaler has won silver at the 2015 Medical Design Excellence Awards (MDEA).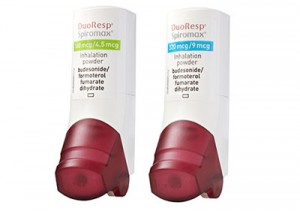 The awards recognise significant advances in medical product design that improve the quality of healthcare delivery. DuoResp Spiromax (budesonide/formoterol fumarate dihydrate) is a new multi-dose dry-powder inhaler for the management of asthma and chronic obstructive pulmonary disease (COPD).
"Innovative, patient-focused design is extremely important at a time when real-world behaviors and outcomes are what count," said Rob Koremans, MD., President and CEO, Teva Global Specialty Medicines. "We are incredibly proud to be leading the way in providing people with asthma and COPD with inhalers that recognise and support their needs and long term health, and are delighted with this prestigious acknowledgment for DuoResp Spiromax."
Spiromax inhaler provides consistent drug delivery across inspiratory flow rates
Many people with asthma and COPD are inadequately controlled as a consequence of poor inhaler technique which can lead to suboptimal outcomes in clinical practice and daily life.
DuoResp Spiromax represents a step forward in supporting improved inhaler technique and disease control. It contains a combination of budesonide, an inhaled corticosteroid to treat the underlying inflammation in asthma and COPD, and formoterol fumarate dihydrate, a long-acting beta2-adrenergic agonist for the relief of bronchoconstriction in asthma and COPD. With its design, the Spiromax inhaler incorporates a specific combination of features and provides consistent drug delivery across inspiratory flow rates.  DuoResp Spiromax received marketing authorisation from the European Commission on the 29th of April 2014, and is currently available to patients in multiple countries across Europe.