EC approves Stelara for the treatment of plaque psoriasis in adolescent patients
The EC has approved Janssen's Stelara for the treatment of moderate-to-severe plaque psoriasis in adolescent patients from the age of 12 years and older…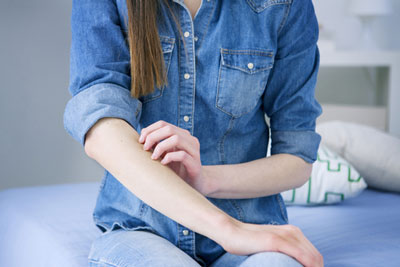 The European Commission (EC) has approved Janssen's Stelara (ustekinumab) for the treatment of moderate-to-severe plaque psoriasis in adolescent patients from the age of 12 years and older, who are inadequately controlled by, or are intolerant to, other systemic therapies or phototherapies.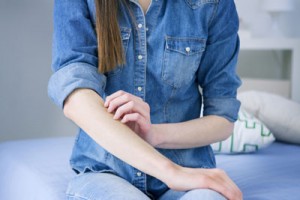 The EC approval follows a positive opinion issued by the Committee for Medicinal Products for Human Use (CHMP) of the European Medicines Agency (EMA) in May 2015 recommending the use of Stelara for this indication.
"In addition to the very significant emotional and psychological effects of psoriasis, young patients may also face a lifetime of managing a challenging chronic disease.  The availability of Stelara as a new treatment for adolescents with moderate-to-severe plaque psoriasis is an important addition to the currently limited range of approved therapeutic options available to this population," said Newman Yeilding, M.D., Vice President, Head of Immunology Development, Janssen Research & Development, LLC.
Plaque psoriasis is a chronic autoimmune disease that affects from 0.5 to 2% of the general population during childhood and adolescence. Plaque psoriasis is the most common type of psoriasis and often results in patches of thick, red or inflamed skin covered with silvery scales known as plaques.
The EC provided approval based on data from the CADMUS study. Patients aged 12–17 with moderate-to-severe plaque psoriasis were randomised 1:1:1 to receive subcutaneous placebo, Stelara standard dosing (intended to achieve exposures comparable to adults) or Stelara half standard dosing (intended to achieve exposures half of those seen in adults) at weeks 0 and 4 followed by every 12 week dosing. Patients receiving placebo crossed over to receive the Stelara standard dose or half standard dose at weeks 12 and 16; all patients continued with maintenance dosing every 12 weeks through week 40.
Patients treated with Stelara showed significant improvement in their psoriasis
The primary endpoint was the proportion of patients who achieved a Physician Global Assessment (PGA) score of cleared (0) or minimal (1) at week 12. Secondary endpoints included Psoriasis Area Severity Index (PASI) 75, PASI 90, change from baseline in Children's Dermatology Life Quality Index (CDLQI), and change from baseline in the total scale score of PedsQL (Paediatric Quality of Life Inventory) at week 12. Final efficacy and safety evaluations were made at weeks 52 and 60, respectively.
At week 12, patients treated with Stelara showed significantly greater improvement in their psoriasis and health-related quality of life compared with placebo. Beyond week 12, efficacy was generally higher and better sustained in the standard dose group compared with half standard dose group. Improvements in PGA, PASI, CDLQI and PedsQL were maintained through week 52 in the standard dose group.
Through week 12, the proportion of patients with at least one adverse event was comparable between the treatment arms. In the Stelara -treated patients, one patient in the half standard dose group reported a serious adverse event through week 12. The safety profiles of the standard dose and half standard dose groups were comparable.
Related organisations
Related diseases & conditions