Aducanumab demonstrates promising Phase 1b results in Alzheimer's disease
Biogen has announced new results from an interim analysis of the Phase 1b PRIME study of aducanumab in patients with prodromal or mild Alzheimer's disease…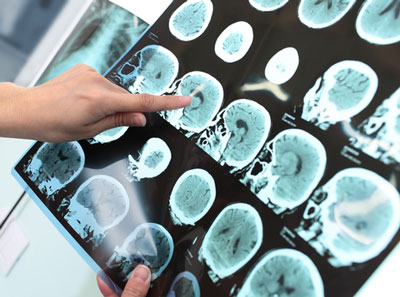 Biogen has announced new results from an interim analysis of the Phase 1b PRIME study of aducanumab in patients with prodromal or mild Alzheimer's disease.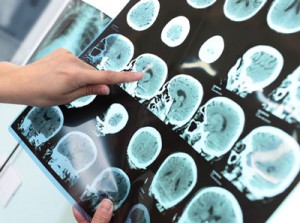 Aducanumab is a human recombinant monoclonal antibody (mAb) derived from a de-identified library of B cells collected from healthy elderly subjects with no signs of cognitive impairment and cognitively impaired elderly subjects with unusually slow cognitive decline using Neurimmune's technology platform called Reverse Translational Medicine (RTM).
In the analysis presented today, which includes patients treated up to 54 weeks with the 6 mg/kg dose, aducanumab demonstrated acceptable safety and tolerability, and the findings reinforce the previously reported results from PRIME.
Consistent with previously reported results, the 54-week data from the 6 mg/kg arm demonstrated a statistically significant reduction of beta amyloid in the brain. In exploratory analyses, the 6 mg/kg dose showed an improvement in the slowing of clinical decline, as measured by the Mini Mental State Examination (MMSE) and Clinical Dementia Rating sum of boxes (CDR-SB) scales, which was not statistically significant. In a pre-specified analysis across placebo and all doses of aducanumab, the slowing of clinical decline was shown to be dose-dependent, and this dose-dependence achieved statistical significance for both scales.
Aducanumab may one day make a meaningful difference to people with Alzheimer's disease
"We are encouraged by these new results, which continue to show that treatment of prodromal and mild Alzheimer's disease patients with aducanumab resulted in a statistically significant, dose-dependent reduction in amyloid plaque, as well as a dose-dependent slowing of cognitive decline," said Alfred Sandrock, M.D., Ph.D., group senior vice president and chief medical officer at Biogen. "We have begun screening patients for our Phase 3 clinical trials. The results of the PRIME study give us hope that aducanumab may one day make a meaningful difference for people with Alzheimer's disease."
Commenting on Biogen's announcement, Dr Doug Brown, Alzheimer's Society's Director of Research and Development, drew attention to the safety results that showed that approximately 20%  of patients who received aducanumab experienced headaches (compared to only 5% in the placebo group). He said, "Today's data is consistent with the drug potentially modifying the disease process in the brains of people with very early stage Alzheimer's disease, which brings us closer to a treatment that could slow cognitive decline. However, this drug is not without side effects, causing headaches in over a quarter of people which might be unacceptable to some. We look forward to seeing whether this truly is an effective treatment when the current trial ends in a few years."
Related organisations
Related diseases & conditions