Promising Phase 3 results for E/C/F/TAF regimen presented at IAS
Detailed 48-week data from a Phase 3 study evaluating E/C/F/TAF regimen in patients with HIV-1 was presented at the 8th IAS Conference…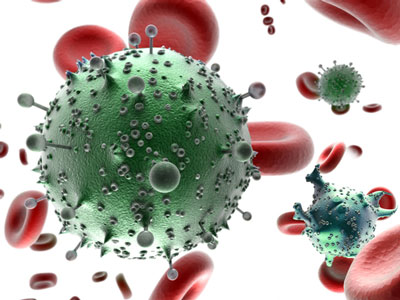 Gilead has announced detailed 48-week data from a Phase 3 study evaluating its regimen of elvitegravir, cobicistat, emtricitabine and tenofovir alafenamide (E/C/F/TAF) among 1,436 virologically suppressed adult patients switching from tenofovir disoproxil fumarate (TDF)-containing regimens.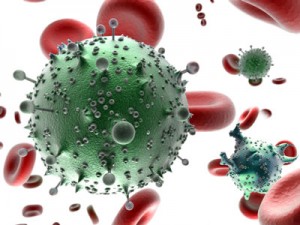 The results were presented at the 8th IAS Conference on HIV Pathogenesis, Treatment & Prevention (IAS) in Vancouver, Canada.
The study met its primary endpoint by demonstrating non-inferiority of E/C/F/TAF to the TDF-based regimens at Week 48. The study also demonstrated statistical superiority among patients with HIV-1 RNA levels less than 50 copies/mL at Week 48 and statistically significant improvements in bone and renal laboratory parameters.
In November 2014, Gilead filed a New Drug Application (NDA) with the US Food and Drug Administration (FDA) for E/C/F/TAF, the first investigational once-daily TAF-based STR. TAF is an investigational novel nucleotide reverse transcriptase inhibitor (NRTI) that has demonstrated high antiviral efficacy at a dose less than one-tenth that of Gilead's Viread (TDF), as well as improved renal and bone laboratory parameters as compared to TDF in earlier clinical trials in combination with other antiretroviral agents.
"The results of this study demonstrate that E/C/F/TAF has the potential to offer clear advantages for patients with HIV over existing TDF-based therapies," said Tony Mills, MD, lead author of the Phase 3 study, Medical Director, Southern California Men's Medical Group, and Assistant Professor of Clinical Medicine, University of California, Los Angeles. "This is the first large study to demonstrate that switching from a TDF-based regimen to E/C/F/TAF can help improve patients' bone and kidney measures."
Among the 1,436 patients who were randomized in the study, virologic success rates at Week 48 were higher in patients taking E/C/F/TAF while rates of virologic failure were similar between the two arms. General safety was similar between the two arms through 48 weeks of treatment, with similar%ages of patients in each group having any adverse events. Adverse events leading to treatment discontinuation were more common among patients treated with a TDF-based regimen.
Statistically significant improvements from baseline to Week 48 in mean bone mineral density (BMD) at the hip and spine were observed in patients in the E/C/F/TAF group as compared to patients in the TDF-based regimen group. Significant improvements in multiple tests of renal function also were observed among patients treated with E/C/F/TAF compared with TDF-based regimens.
Researchers reported data from another trial of E/C/F/TAF at IAS
In the same IAS oral session, researchers reported new 48-week data from a separate trial that also found improvements in multiple laboratory parameters of renal and bone safety among HIV­-infected, virologically suppressed adult patients who switched treatment regimens to E/C/F/TAF from both TDF- and non-TDF containing regimens. This open-label study included 242 patients with mild-­to­-moderate renal impairment, showing that from baseline to Week 48 the prevalence of proteinuria and albuminuria decreased from 41% to 16% and from 49% to 26%, respectively, among these patients who switched to E/C/F/TAF. Significant increases in mean percent change in hip (+1.47%) and spine (+2.29%) BMD were also observed. Patients taking non-TDF based regimens pre-switch had no significant changes from baseline measures of renal function or BMD.
"The data presented at IAS this week demonstrate the potential of E/C/F/TAF to help the long-term care of a range of patients," said Norbert Bischofberger, PhD, Executive Vice President, Research and Development and Chief Scientific Officer, Gilead Sciences. "Gilead has a long history of innovation in the field of HIV, and E/C/F/TAF and the rest of the TAF-based portfolio is poised to represent the next generation of safe, simple and highly effective regimens."
In addition to E/C/F/TAF, Gilead has filed NDAs with the FDA for two other TAF-based HIV medicines: two doses of an investigational fixed-dose combination of F/TAF (200/10 mg and 200/25 mg) for use in combination with other HIV antiretroviral agents; and an investigational, once-daily STR that combines Gilead's emtricitabine and TAF with rilpivirine (R/F/TAF) from Janssen Sciences Ireland UC for the treatment of adult and paediatric patients 12 years of age and older. 
A fourth investigational TAF-based HIV treatment is under development, containing Gilead's TAF, emtricitabine and cobicistat, with Janssen's darunavir (D/C/F/TAF).
Related organisations
Related diseases & conditions