Coulter Partners strengthens its research capability with two new appointments
Global Life Sciences search specialist, Coulter Partners is pleased to announce the appointments of Emma Hiom as Principal and Zubair Yusuf as Senior Associate in the UK…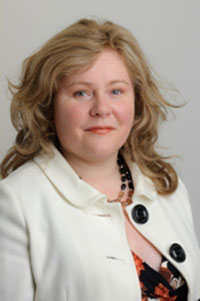 Global Life Sciences search specialist, Coulter Partners is pleased to announce the appointments of Emma Hiom as Principal and Zubair Yusuf as Senior Associate in the UK.
Managing Partner, Sharon Shields says of this expansion,"We are delighted to attract such versatile talent to consolidate the research team in this strong growth phase at Coulter Partners."
Emma Hiom
Emma joins Coulter Partners having been Director of her own business, EMH Executive Research Ltd, which she established in 2007 after a spell as Head of Research at Euromedica in London. She has extensive expertise in providing executive research, talent identification and executive leadership services to clients worldwide and her latest consultancy assignment was to head the global Life Sciences operations of multi-sector Executive Search firm, ZRG Partners Inc., whose research teams are located in the US, Europe and China.
Excited to be joining Coulter Partners' fast growing global research team, Emma can continue to develop a keen interest in the advances in Life Sciences, which she discovered in an earlier specialist nursing career in the UK and Middle East. Drawing on a strong track record of sourcing and recruiting talented senior executives across a broad spectrum of healthcare disciplines spanning pharmaceutical, biotechnology, diagnostics and medical technology, Emma will greatly boost the research team's capabilities at Coulter Partners.
Zubair Yusuf 
With a BSc in Medical Biology from Brunel University, Zubair brings with him over 9 years executive search experience in Life Sciences and joins Coulter Partners from a London specialist executive search consultancy in this field. Mid to senior level assignments in the pharmaceutical and biotechnology industries have included roles in drug discovery, clinical research and development, regulatory and medical affairs, and marketing.
Zubair is keen to take on new challenges and make his mark at Coulter Partners, where he feels his expertise in mentoring and training can make a significant impact. Passionate about Research and Development, Zubair is working on projects where he can bring to bear his depth of knowledge in this area on more senior assignments.
On first impressions Zubair reports, "The team working culture at Coulter Partners is what I most enjoy. It is a unique environment of knowledge sharing where everyone can flourish."
Over the past year Coulter Partners has made a further 6 appointments to augment its dedicated Life Sciences research and delivery expertise. The breadth of talent across the team now includes PhD and MD-qualified researchers, language proficiency in Russian, Bulgarian, Italian, Spanish, Czech and Gujarati to name but a few, and a rich background in areas such as Business Psychology and Human Resource Management. Tapping into such top talent ensures Coulter Partners is in a prime position to respond effectively to the challenges of its market.
What better way to help the Life Sciences industry appoint world class leaders and so advance medicine and health for the good of all?