Boehringer Ingelheim obtains exclusive rights to HM61713
Boehringer Ingelheim has entered an exclusive and collaboration agreement for the development and global commercialisation rights of HM61713…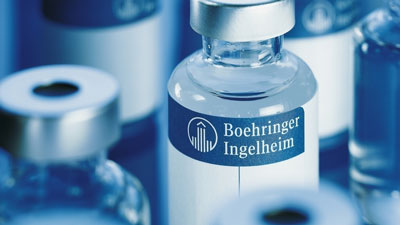 Boehringer Ingelheim has entered an exclusive and collaboration agreement with Hanmi Pharmaceutical for the development and global commercialisation rights of HM61713.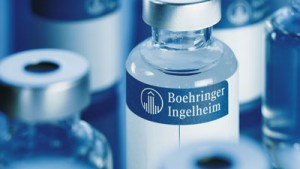 HM61713 is a novel 3rd generation EGFR targeted therapy for the treatment of EGFR mutation positive lung cancer. Under the terms of the agreement Hanmi will receive an initial payment of USD 50 million and is entitled to potential milestone payments of USD 680 million plus tiered double-digit royalties on future net sales.
Dr Jörg Barth, Corporate Senior Vice President, Therapy Area Head Oncology, Boehringer Ingelheim said, "This exclusive license agreement with Hanmi Pharmaceutical is a significant step towards our vision of providing a wide-range of lung cancer treatment options as we better understand the underlying drivers of this devastating disease. The in-licensing of a 3rd generation EGFR agent bolsters our existing lung cancer portfolio and reiterates our commitment towards improving the lives of people with cancer through innovation and tailored treatment options."
HM61713 is currently in Phase II clinical development in NSCLC
HM61713 is an orally active, irreversible EGFR mutation selective tyrosine kinase inhibitor (TKI). At this year's ASCO Annual Meeting, interim results of the Phase I/II clinical trial were presented and showed strong efficacy signals, combined with a favourable safety profile. The compound is currently in Phase II clinical development for patients with non-small cell lung cancer (NSCLC) with T790M mutations who have developed resistance to previous EGFR targeting agents. Preparations have begun for a broader Phase III trial programme, to be initiated in 2016.
HM61713 is another important pillar in Boehringer Ingelheim's global lung cancer franchise which builds on two products, Giotrif®/Gilotrif® (afatinib) and Vargatef® (nintedanib). With the inclusion of HM61713, Boehringer Ingelheim now has more than 10 compounds in clinical development in a wide variety of oncology indications, including immune oncology approaches like an mRNA based therapeutic vaccine under development in collaboration with CureVac.
Dr Jeewoong Son, Chief Medical Officer of Hanmi Pharmaceutical said, "We are excited at the potential this license agreement with Boehringer Ingelheim will bring to the successful development of HM61713 and the possibilities this will offer to lung cancer patients. Boehringer Ingelheim has significant expertise in the field of lung cancer, specifically in EGFR mutated disease. Boehringer Ingelheim's strong pipeline demonstrates its long-term commitment to successful development of cancer treatments. We are confident we have found the right partner to make the potential of HM61713 a reality."