Teva files MAA for asthma treatment reslizumab
Teva has successfully filed a MAA with the EMA for reslizumab -a humanised anti-IL-5 monoclonal antibody for the treatment of inadequately controlled asthma…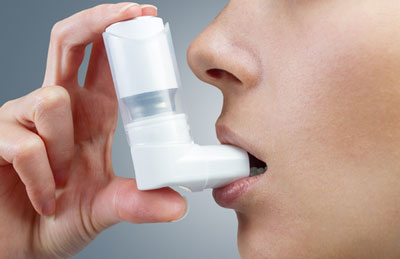 Teva has successfully filed a Marketing Authorisation Application (MAA) with the European Medicines Agency (EMA) for reslizumab.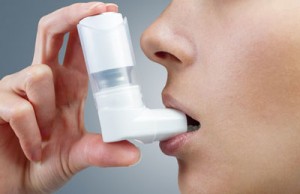 Reslizumab is a humanised anti-interleukin-5 (IL-5) monoclonal antibody (mAb) for the treatment of inadequately controlled asthma in adult patients with elevated blood eosinophils, despite an inhaled corticosteroid (ICS)-based regimen.
"Uncontrolled asthma remains a serious challenge for patients and healthcare professionals despite the availability of standard of care treatment," said Dr Michael Hayden, President of Global R&D and Chief Scientific Officer at Teva. "There is a tremendous need for targeted new medicines. Clinical trials have shown that reslizumab significantly reduced the rate of asthma exacerbations and improved lung function in a specific group of patients with elevated eosinophil levels. This group of patients' asthma was poorly controlled despite being on a standard treatment regimen. The successful filing of the MAA for reslizumab means that this patient population, which often experiences the most severe symptoms, is now one step closer to a new targeted treatment option in Europe."
Reslizumab reduced asthma exacerbation rates by at least half in Phase III trials
The MAA for reslizumab includes data from Teva's Phase III BREATH clinical trial programme. The programme consisted of four separate placebo-controlled Phase III trials specifically designed to include a targeted population of 1,700 adult and adolescent asthma patients with elevated blood eosinophils, whose symptoms were inadequately controlled with inhaled corticosteroid-based therapies. Results from these studies demonstrated that reslizumab, compared to placebo, reduced asthma exacerbation rates by at least half and provided significant improvement in lung function, quality of life and other secondary measures of asthma control as add-on therapy.
"Through the development of novel molecules and inhaler devices, Teva is committed to delivering innovations in asthma care that help patients achieve improved asthma outcomes and quality of life," said Rob Koremans, MD President and CEO of Teva Global Specialty Medicines. "We are delighted with this successful filing for reslizumab, which, if approved, will broaden and strengthen our respiratory offering and provide a much-needed new treatment for an underserved patient group."
A final decision from the EMA on reslizumab is anticipated in the second half of 2016.
Related organisations
Related diseases & conditions