Perjeta regimen approved in EU for early stage breast cancer
The EC has approved the use of Perjeta in combination with Herceptin and chemotherapy for use before surgery in patients with early stage breast cancer…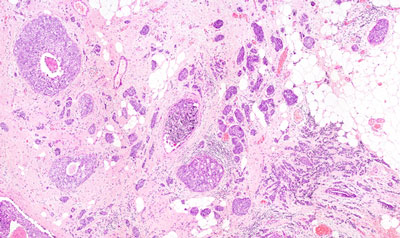 The European Commission (EC) has approved the use of Roche's Perjeta® (pertuzumab) in combination with Herceptin® (trastuzumab) and chemotherapy for use before surgery (neoadjuvant) in adult patients with HER2-positive, locally advanced, inflammatory, or early stage breast cancer at high risk of recurrence.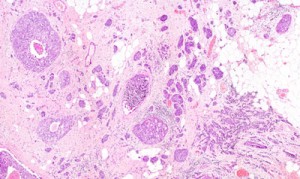 The Perjeta regimen is the first neoadjuvant breast cancer treatment approved by the EC based on pathological complete response (pCR) data.
Every year in Europe nearly 100,000 people are diagnosed with HER2-positive breast cancer, an aggressive type of the disease that is more likely to progress than HER2-negative cancer. Treating people with breast cancer early, before the cancer has spread, may improve the chance of preventing the disease from returning. Neoadjuvant treatment is aimed at reducing tumour size so it is easier to surgically remove. pCR is achieved when there is no tumour tissue detectable at the time of surgery in the affected breast or in the affected breast and local lymph nodes. It is a common measure of neoadjuvant treatment effect in breast cancer and it can be assessed more quickly than traditional endpoints in early breast cancer (eBC).
"Today's approval is a significant milestone in the neoadjuvant treatment of HER2-positive early breast cancer, bringing Perjeta to patients years earlier than typical adjuvant treatment," said Sandra Horning, M.D., Roche's Chief Medical Officer and Head, Global Product Development. "We are committed to making the Perjeta regimen available to appropriate patients in the EU as early as possible."
Perjeta trial data suggests it may assist in longer-term improvements in patient outcomes
The EC approval is based primarily on data from the neoadjuvant Phase II NeoSphere study, which showed that nearly 40% of people receiving the combination of Perjeta, Herceptin and chemotherapy achieved pCR in the affected breast and local lymph nodes compared to 21.5% of people who received Herceptin and taxane chemotherapy alone. The approval was also supported by data from the Phase II neoadjuvant TRYPHAENA study, in which pCR rates ranging from 54.7% to 63.6% were achieved across the three Perjeta-containing study arms. 
Follow-up data from the NeoSphere trial suggested that people who received the Perjeta regimen prior to surgery were 31% less likely to experience disease worsening, recurrence or death compared to those who received Herceptin and chemotherapy. People treated with the Perjeta regimen were also 40% less likely to experience disease recurrence or death. These new data suggest that the pCR benefit seen with the Perjeta regimen may translate into longer-term improvements in patient outcomes.
Related organisations
Related drugs
Related diseases & conditions