Cell Therapy Catapult awards major contract to CTL
Cell Therapy Catapult has awarded a contract to CTL to accelerate its clinical programme to develop an engineered T cell treatment for blood cancers…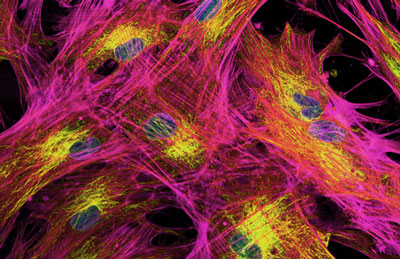 The Cell Therapy Catapult has awarded a manufacturing contract to Cellular Therapeutics Limited (CTL) to accelerate its clinical programme to develop an engineered T cell treatment for blood cancers such as acute myeloid leukaemia and myelodysplastic syndrome.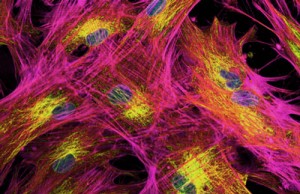 The contract will run for the next 2-3 years, supporting the current Phase I and II trials which  involves the genetic modification of the patient's own T cells, so that they may recognise and destroy WT1-expressing cancer cells when infused back into the body.
Demand for immune cell therapy manufacturing is rapidly expanding globally and this contract puts CTL in a strong position to win more business and bring more cell and gene therapy investment to the UK. This complements the Cell Therapy Catapult's £55 million large-scale GMP cell therapy manufacturing centre intended for late-stage trials and full commercialisation which is due to open in 2017.     
Contract will greatly enhance Cell Therapy Catapult's WT1 clinical programme
Keith Thompson, CEO of the Cell Therapy Catapult, said, "This contract will greatly enhance our WT1 clinical programme and accelerate this research intended to benefit patients with these life-threatening disorders.  We were looking for a company with the depth of expertise needed to manufacture a novel immune cell therapy and we were impressed by Professor Robert Hawkins and the team at Cellular Therapeutics."
Professor Robert Hawkins, CEO of Cellular Therapeutics Ltd, said, "Cellular Therapeutics Ltd is delighted to be working with the Cell Therapy Catapult to manufacture cells for patients in this ground breaking trial. In the growing field of immuno-oncology, CTL is at the forefront of cell therapy manufacturing in Europe having a wealth of T cell therapy manufacturing and clinical trial experience built over many years in collaboration with the Christie Hospital and University of Manchester. Importantly, this contract will also help us obtain further manufacturing contracts and develop our business including our own cancer cell therapy products based on tumour infiltrating lymphocytes."