Phase III results for Vanda's Hetlioz published in The Lancet
Pivotal trial results from Phase III studies of Vanda Pharmaceuticals' Hetlioz® (tasimelteon) have been published in The Lancet…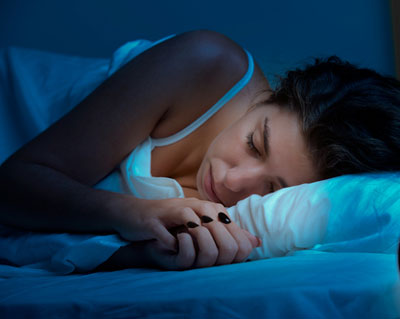 Pivotal trial results from Phase III studies of Vanda Pharmaceuticals' Hetlioz® (tasimelteon) have been published in The Lancet.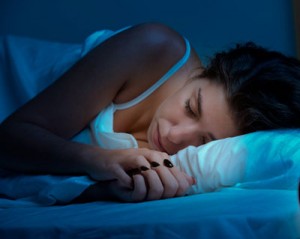 The published trial results are from the  SET and RESET Phase III studies of Hetlioz, a circadian regulator for the treatment of individuals suffering from Non-24.  Non-24 is a serious, rare and chronic circadian rhythm disorder that affects a majority of totally blind individuals who lack light perception, and consequently cannot entrain (synchronize) their master body clock to the 24-hour day.  Tasimelteon, marketed under the tradename Hetlioz, is currently approved for use in the US and EU.
In the SET study, Hetlioz  achieved the primary endpoints of entrainment of the melatonin rhythm as compared to placebo and clinical response as measured by entrainment plus a score of greater than or equal to 3 on the Non-24 Clinical Response Scale. Hetlioz also demonstrated significant improvement versus placebo across a number of sleep and wake parameters including measures of total sleep time, daytime sleep duration, and timing of sleep, as well as in the Clinical Global Impression of Change, an overall global functioning scale.  In treated patients, daytime sleep decreased by 46 minutes per day in the worst 25% of days and nighttime sleep increased by 57 minutes per day during the worst 25% of nights.
The RESET study demonstrated that continued treatment with 20mg of Hetlioz is required to maintain entrainment of the master body clock as measured by melatonin and cortisol circadian rhythms in individuals with Non-24. Patients treated with Hetlioz maintained their clinical benefits while patients who received placebo showed significant deterioration in measures of nighttime sleep, daytime sleep and timing of sleep. Furthermore, discontinuation of Hetlioz resulted in a rapid loss of circadian entrainment and a return to non-entrained circadian rhythms, reinforcing the importance of chronic therapy.
Results show Hetlioz's efficacy as a circadian regulator
"The studies published today represent years of collaborative work between Vanda, leading researchers in the field and patients with Non 24," said Mihael H. Polymeropoulos, M.D., President and CEO of Vanda. "These clinical studies of Hetlioz in Non 24 have led to a US FDA authorisation in 2014 and with the recent European marketing authorisation for Hetlioz, we are very pleased to be able to bring this much-needed treatment to the thousands of patients worldwide who are suffering from this debilitating condition."
Twenty-four-hour biological rhythms are regulated by interaction between environmental time cues and the internal circadian timing system. The environmental light-dark-cycle interacts with the circadian timing system, and is the major time keeper for the master body clock which regulates many biological rhythms. Non-24 patients frequently struggle with severe disruptions to the sleep-wake cycle when the master body clock is out-of-sync with the 24-hour world.
"These results show HETLIOZ's efficacy as a circadian regulator, which can provide an alternative 24-hour time cue to light necessary to synchronize the circadian clock in the blind," said lead investigator Steven W. Lockley, Ph.D., Division of Sleep and Circadian Disorders, Brigham and Women's Hospital, a teaching affiliate of Harvard Medical School. "These results also show the importance of treating at a fixed clock time every day in order to maintain entrainment of one's circadian body clock."
Related topics
Related organisations