Dr. Reddy's announces strategic collaboration with Amgen in India
Dr. Reddy's has entered into a strategic collaboration with Amgen to distribute three Amgen medicines in India in the areas of oncology and cardiology…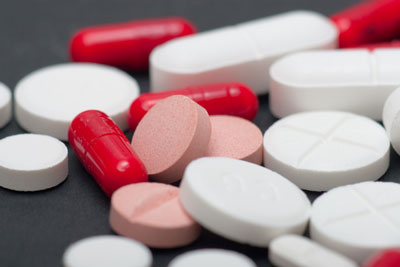 Dr. Reddy's has entered into a strategic collaboration with Amgen to market and distribute three Amgen medicines in India in the areas of oncology and cardiology.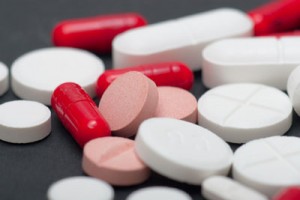 Under the terms of the collaboration, Dr. Reddy's shall perform a full range of regulatory and commercial services to seek approval and launch Kyprolis® (carfilzomib), Blincyto® (blinatumomab) and Repatha™ (evolocumab) in India.
Dr. Reddy's Executive Vice President and Head of India Business & Global Business Development Alok Sonig stated, "We are excited about our strategic collaboration with an innovation powerhouse like Amgen and look forward to making their innovative medicines accessible to Indian patients. Addressing significant unmet needs of patients in oncology and cardiovascular are key areas in India and, therefore, a priority for us at Dr. Reddy's. We believe that good health can't wait and that this is an important milestone for us in our journey as we improve patient care."
"We are pleased to be joining forces with Dr. Reddy's Laboratories in order to make Amgen's innovative medicines available to patients in India," said Penny Wan, Amgen vice president and general manager, Japan Asia Pacific Region, "Dr. Reddy's has significant experience serving oncology and cardiovascular patients in India and shares Amgen's interest in delivering new treatment options to seriously ill patients."
Dr. Reddy's will seek regulatory approval for the drugs in India
Kyprolis was approved by the US FDA in July 2015, in combination with lenalidomide and dexamethasone, for the treatment of patients with relapsed multiple myeloma who have received one to three prior lines of therapy. Kyprolis is also indicated under FDA accelerated approval as a single agent for the treatment of patients with multiple myeloma who have received at least two prior therapies including bortezomib and an immunomodulatory agent and have demonstrated disease progression on or within 60 days of completion of the last therapy.
Blincyto is an example of immunotherapy, a treatment that uses certain parts of a person's immune system to fight diseases such as cancer. Blincyto is the first approved bispecific CD19-directed CD3 T-cell engager. It engages the body's T-cells, a type of white blood cell or lymphocyte, to destroy leukaemia cells. It was approved by the US FDA in 2014, to treat patients with Philadelphia chromosome-negative relapsed or refractory B-cell precursor acute lymphoblastic leukaemia (B-cell ALL), an uncommon form of ALL.
In July, this year, the European Commission (EC) granted marketing authorisation for Repatha, the first proprotein convertase subtilisin/kexin type 9 (PCSK9) inhibitor to be approved in the world, for the treatment of patients with uncontrolled cholesterol despite taking maximum doses of statins or who cannot take statins, who require additional intensive low-density lipoprotein cholesterol (LDL-C) reduction.