ISS recommends Mylan shareholders vote "against" Perrigo bid
The ISS has recommended that Mylan shareholders vote "against" the unsolicited offer to acquire all of the outstanding shares of Perrigo…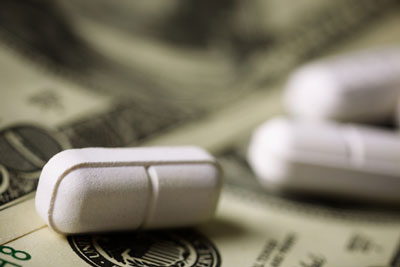 The Institutional Shareholder Services (ISS) has recommended that Mylan shareholders vote "against" the unsolicited offer to acquire all of the outstanding shares of Perrigo for $75.00 per share in cash and 2.3 Mylan ordinary shares for each ordinary Perrigo share.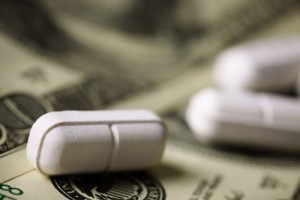 The ISS report states, "Approving this proposal requires too heavy a belief that the 'real' synergistic opportunity is much greater than Mylan has been able to demonstrate, that these synergistic opportunities will be realised much more quickly than Mylan has been willing to say, that the acquisition can be completed at a price even Mylan appears to have signalled is unlikely to win over the requisite 80% of Perrigo shareholders, and that an acquisition will be completed much more quickly and smoothly than the structural issues suggest is likely."
The report concludes, "Given that the only certainty, for Mylan shareholders, is that in approving this proposal they would sign up for significant dilution – but have almost no subsequent leverage to drive an optimal outcome, despite the many uncertainties to the rest of the process – support for the proposal is not warranted."
Commenting on the ISS report, Perrigo Chairman, President and CEO Joseph C. Papa stated, "The ISS recommendation is consistent with our view that Mylan's offer would be value destructive and that Perrigo and Mylan holders alike should not support this transaction. As we have said since April, Mylan's offer substantially undervalues Perrigo and is not in the best interests of our shareholders. Following Mylan's action to recklessly lower the acceptance threshold, which makes an already value destructive deal even worse, this transaction exposes shareholders to dilution, enhanced risk and a questionable synergy target."
Papa continued, "The report also underscores Mylan's poor corporate governance track record.  Ultimately, we do not believe that Perrigo shareholders will tender into this transaction — whether at 80% or 50% — and ISS's recommendation only further reinforces our view that Mylan's approach demonstrates an act of desperation as there is no rational path to a full acquisition of Perrigo."
ISS report "misunderstands and/or underestimates" Mylan's proposed transaction
Mylan's Executive Chairman Robert J. Coury, commenting on the ISS report, said, "While today's report from ISS repeatedly recognises the clear industrial logic and solid business strategy of combining Mylan and Perrigo, it misunderstands and/or underestimates, without a meaningful basis, many other key aspects of the transaction. In particular, ISS fails to comprehend the potential for medium and long-term value creation for Mylan shareholders, the compelling synergy opportunity, the potential for meaningful multiple expansion and the ability to take advantage of the continuing consolidation in our industry.
"We are confident that acquiring Perrigo is the right next strategic step for Mylan and its shareholders in continuing to deliver on our stellar track record of creating significant and sustained value for our shareholders. As ISS acknowledges, together Mylan and Perrigo will create a unique profile within the industry with complementary businesses and unmatched scale in our operations. Further, we will have one of the industry's broadest and most diversified portfolios, and immense reach across distribution channels around the world, allowing us to mean the most to our customers and consumers. We remain firm that we expect at least $800 million of annual pre-tax operational synergies by the end of year four, substantial free cash flows and meaningful multiple expansion. Importantly, the diversity, size and scale created by this combination will allow us to continue to be a leading consolidator in our industry.
"We have spent a great deal of time talking to our shareholders about this opportunity and remain extremely confident we will receive their support.  We note that Abbott Laboratories, our largest shareholder owning approximately 14.25% of Mylan's outstanding shares, already has announced its intention to vote in favour of the acquisition. We intend to launch our offer to acquire Perrigo's ordinary shares after we receive the approval of our shareholders at our upcoming extraordinary general meeting, and are even more confident following the ISS report that Perrigo shareholders also will recognize the compelling, value-enhancing opportunity in this combination."
Mylan noted that other leading proxy advisory firms, Glass Lewis and Egan-Jones, earlier in the week issued reports recommending Mylan shareholders vote in favour of the Perrigo transaction. The vote is expected to take place on 28 August 2015.