Spiolto Respimat provides meaningful quality of life improvements in COPD
New data show Spiolto Respimat provides consistent, clinically meaningful improvements in quality of life versus placebo in patients COPD…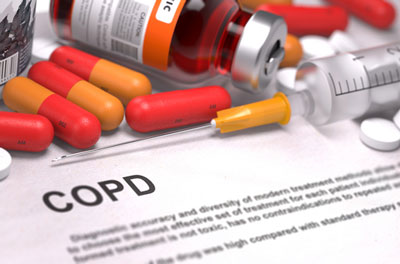 New data from the Phase IIIb OTEMTO® 1&2 trials show Spiolto® Respimat® (tiotropium/olodaterol) provides consistent, clinically meaningful improvements in quality of life versus placebo in patients with chronic obstructive pulmonary disease (COPD).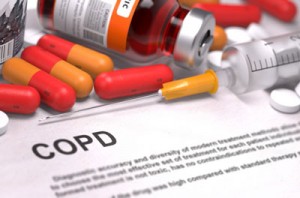 These data are published online in the journal Respiratory Medicine.
For COPD patients, breathlessness, among other symptoms, limits their ability to keep active and has a negative impact on their daily lives. As there is no cure for COPD, improving quality of life is a major goal of treatment. In COPD, quality of life is measured using the St George's Respiratory Questionnaire (SGRQ); a reduction in SGRQ score of 4 points or more is deemed clinically meaningful. The OTEMTO trials show Spiolto Respimat provides a reduction in SGRQ total score of 4.67 versus placebo.
Data shows Spiolto Respimat regimen helped COPD patients maintain a more independent life
"The improvement in quality of life provided by Spiolto Respimat in these trials could make a noticeable difference to the daily activity of COPD patients and enable them to maintain a more independent life," said Dave Singh, Professor of clinical pharmacology and respiratory medicine, University of Manchester and lead investigator of the OTEMTO trials. "For example, this could mean that patients are able to walk up stairs without stopping, go out to socialise with friends or find it easier to wash and dress. Essentially, the data show that patients feel much better."
Further data from the 1,600 patient OTEMTO® trials show Spiolto® Respimat® provides:
clinically meaningful improvements in breathlessness compared to placebo reflecting the meaningful quality of life benefits
consistent improvements in lung function, breathlessness and quality of life compared to Spiriva® (tiotropium)
a safety profile similar to Spiriva® or placebo.
OTEMTO 1 & 2 build on the pivotal phase III TONADO® trials that demonstrated Spiolto Respimat provides significant improvements in lung function, breathlessness, quality of life and reduction in rescue medication use over Spiriva Respimat right from the initial disease stages when patients first need maintenance therapy.
For more information about Boehringer Ingelheim, please visit: www.boehringer-ingelheim.com
Related organisations
Related diseases & conditions