Bavarian Nordic initiates Phase 1 clinical trial of MVA-BN RSV vaccine
Bavarian Nordic has initiated a Phase 1 clinical study of its MVA-BN vaccine candidate against respiratory syncytial virus (RSV)…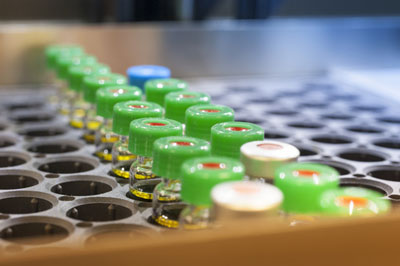 Bavarian Nordic has announced the initiation of a Phase 1 clinical study of its MVA-BN® RSV vaccine candidate against respiratory syncytial virus (RSV), the first study to evaluate the vaccine candidate in humans.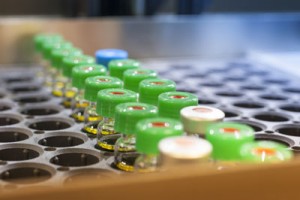 The study will evaluate the safety, tolerability and immunogenicity of a recombinant MVA-BN-based RSV vaccine in 63 healthy adults, ages 18-65. Subjects will be enrolled into three groups to receive different doses of MVA-BN RSV. One group will enrol subjects of 50-65 years of age who will receive a higher dose of MVA-BN RSV in order to evaluate the immune responses in an elderly population, which is a key target for the vaccine. Volunteers in each group will be randomised to receive two vaccinations of MVA-BN RSV vaccine or placebo.
There is currently no approved vaccine for RSV
Paul Chaplin, President & Chief Executive Officer of Bavarian Nordic, said, "The addition of RSV to our clinical pipeline significantly expands the commercial potential of our MVA-BN vaccine platform technology. RSV is an exciting opportunity as it represents an area of high unmet medical need with no approved vaccine available. Based on the broad protection seen in our preclinical data, we believe that MVA-BN has the potential to address this opportunity. Once data from this initial study are available, we plan to aggressively pursue the development of this promising vaccine candidate in all potential risk populations, including elderly and young children." 
RSV is the most common cause of lower respiratory tract infection in infants and children worldwide, resulting in a high number of hospitalisations. By 2 years of age virtually all infants have had an RSV infection. In addition, RSV causes serious disease in elderly and immune compromised individuals, and results in a comparable number of deaths in the elderly population as influenza. Currently, there is no approved RSV vaccine available for any of these populations. It is estimated that more than 64 million people are infected globally each year, thus representing a blockbuster market opportunity for a safe and effective vaccine.