FDA approves female libido drug Addyi
The US FDA has approved Sprout's Addyi (flibanserin) to treat acquired, generalised hypoactive sexual desire disorder (HSDD) in premenopausal women…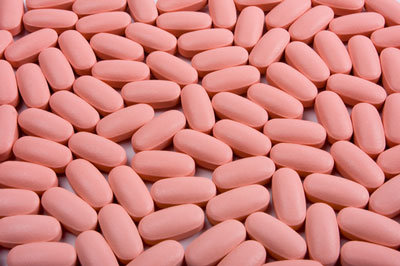 The US Food and Drug Administration (FDA) has approved Sprout's Addyi (flibanserin) to treat acquired, generalised hypoactive sexual desire disorder (HSDD) in premenopausal women.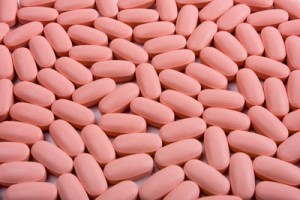 This is the first treatment to be approved in the US for the treatment of HSDD, the most common form of female sexual dysfunction, affecting up to 1 in 10 women in the US.
"Today's approval provides women distressed by their low sexual desire with an approved treatment option," said Janet Woodcock, M.D., director of the FDA's Center for Drug Evaluation and Research (CDER). "The FDA strives to protect and advance the health of women, and we are committed to supporting the development of safe and effective treatments for female sexual dysfunction."
HSDD is characterised by low sexual desire that causes marked distress or interpersonal difficulty and is not due to a co-existing medical or psychiatric condition, problems within the relationship, or the effects of a medication or other drug substance. HSDD is acquired when it develops in a patient who previously had no problems with sexual desire. HSDD is generalised when it occurs regardless of the type of sexual activity, the situation or the sexual partner.
Use of alcohol is contraindicated while taking Addyi
"Because of a potentially serious interaction with alcohol, treatment with Addyi will only be available through certified health care professionals and certified pharmacies," continued Dr Woodcock. "Patients and prescribers should fully understand the risks associated with the use of Addyi before considering treatment."
Addyi can cause severely low blood pressure (hypotension) and loss of consciousness (syncope). These risks are increased and more severe when patients drink alcohol or take Addyi with certain medicines (known as moderate or strong CYP3A4 inhibitors) that interfere with the breakdown of Addyi in the body. Because of the alcohol interaction, the use of alcohol is contraindicated while taking Addyi. Health care professionals must assess the likelihood of the patient reliably abstaining from alcohol before prescribing Addyi.
Addyi is a serotonin 1A receptor agonist and a serotonin 2A receptor antagonist, but the mechanism by which the drug improves sexual desire and related distress is not known. Addyi is taken once daily. It is dosed at bedtime to help decrease the risk of adverse events occurring due to possible hypotension, syncope and central nervous system depression (such as sleepiness and sedation). Patients should discontinue treatment after eight weeks if they do not report an improvement in sexual desire and associated distress.
In a Phase 3 study, Addyi demonstrated improvements in desire for sex
The effectiveness of the 100 mg bedtime dose of Addyi was evaluated in three 24-week randomised, double-blind, placebo-controlled trials in about 2,400 premenopausal women with acquired, generalised HSDD. The average age of the trial participants was 36 years, with an average duration of HSDD of approximately five years. In these trials, women counted the number of satisfying sexual events, reported sexual desire over the preceding four weeks (scored on a range of 1.2 to 6.0) and reported distress related to low sexual desire (on a range of 0 to 4). On average, treatment with Addyi increased the number of satisfying sexual events by 0.5 to one additional event per month over placebo increased the sexual desire score by 0.3 to 0.4 over placebo, and decreased the distress score related to sexual desire by 0.3 to 0.4 over placebo. Additional analyses explored whether the improvements with Addyi were meaningful to patients, taking into account the effects of treatment seen among those patients who reported feeling much improved or very much improved overall. Across the three trials, about 10% more Addyi-treated patients than placebo-treated patients reported meaningful improvements in satisfying sexual events, sexual desire or distress. Addyi has not been shown to enhance sexual performance.
Commenting on the approval, Cindy Whitehead, Chief Executive Officer of Sprout, said,"It has been a remarkable journey to get to this breakthrough moment. Today we celebrate what this approval means for all women who have long awaited a medical treatment option for this life impacting condition. We applaud the FDA for putting the patient voice at the centre of the conversation and for focusing on scientific evidence."