FDA approves LDL cholesterol drug Repatha
Repatha, the second drug approved in a new class of drugs known as PCSK9 inhibitors, has been approved by the FDA for some patients who are unable to get their LDL cholesterol under control with current treatment options…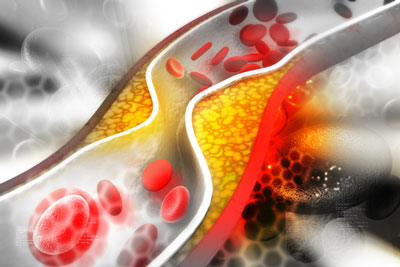 The US Food and Drug Administration (FDA) has approved Amgen's Repatha (evolocumab) injection for some patients who are unable to get their low-density lipoprotein (LDL) cholesterol under control with current treatment options.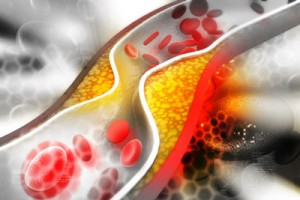 Repatha, the second drug approved in a new class of drugs known as PCSK9 inhibitors (Praluent was approved earlier this week), is approved for use in addition to diet and maximally-tolerated statin therapy in adult patients with heterozygous familial hypercholesterolemia (HeFH), homozygous familial hypercholesterolemia (HoFH), or clinical atherosclerotic cardiovascular disease, such as heart attacks or strokes, who require additional lowering of LDL cholesterol.
Familial hypercholesterolemia (encompassing both HeFH and HoFH) is an inherited condition that causes high levels of LDL cholesterol. A high level of LDL cholesterol in the blood is linked to cardiovascular or heart disease. About 610,000 people die of heart disease in the United States every year– that equals one in every four deaths.
"Repatha provides another treatment option in this new class of drugs for patients with familial hypercholesterolemia or with known cardiovascular disease who have not been able to lower their LDL cholesterol enough with statins," said John Jenkins, M.D., director of the Office of New Drugs, Center for Drug Evaluation and Research. "Cardiovascular disease is a serious threat to the health of Americans, and the FDA is committed to facilitating the development and approval of effective and safe drugs to address this important public health problem."
Repatha is an antibody that targets a specific protein, called PCSK9. PCSK9 reduces the number of receptors on the liver that remove LDL cholesterol from the blood. By blocking PCSK9's ability to work, more receptors are available to get rid of LDL cholesterol from the blood and, as a result, lower LDL cholesterol levels.
Repatha demonstrated an average reduction in LDL cholesterol of 60% in studies
The efficacy and safety of Repatha were evaluated in one 52-week placebo-controlled trial and eight 12-week placebo-controlled trials. In one of the 12-week studies, 329 participants with HeFH, who required additional lowering of LDL cholesterol despite statins with or without other lipid-lowering therapies, were randomised to receive Repatha or placebo for 12 weeks. Participants taking Repatha had an average reduction in LDL cholesterol of approximately 60%, compared to placebo. 
Commenting on the approval, Sean E. Harper, M.D., executive vice president of Research and Development at Amgen, said, "We are excited about today's approval of Repatha in the U.S. as patients and physicians will now have a new treatment option to lower LDL cholesterol. Data from key clinical studies have shown that Repatha significantly reduces LDL cholesterol in patients who have not been able to lower their LDL cholesterol through diet and statins alone."
Multiple clinical trials have demonstrated that statins lower the risk of having a heart attack or stroke. A trial evaluating the effect of adding Repatha to statins for reducing cardiovascular risk is ongoing.
Related organisations
Related drugs
Related diseases & conditions