FDA approves label update for Teflaro
Posted: 2 September 2015 |
Teflaro is now approved for the treatment of acute bacterial skin and skin structure infections and community-acquired bacterial pneumonia…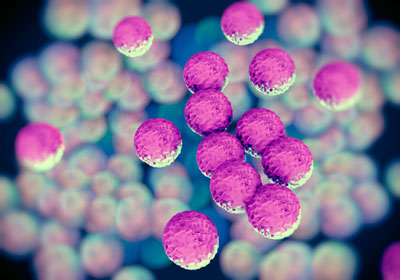 The US Food and Drug Administration (FDA) has approved Allergan's supplemental new drug application (sNDA) to update the label for Teflaro® (ceftaroline fosamil) for the treatment of adult patients with acute bacterial skin and skin structure infections (ABSSSI) and community-acquired bacterial pneumonia (CABP).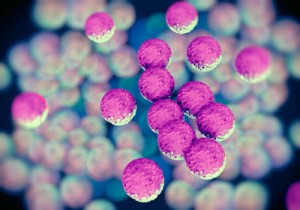 The approved label contains new clinical data from two ABSSSI trials that included patients with baseline Staphylococcus aureus bacteremia. Bacteremia is the presence of bacteria in the bloodstream. Bacteremia complicates infection treatment and in the most serious cases, can be fatal.
With this updated label, Teflaro is also now approved to be administered by intravenous (IV) infusion in five minutes to one hour in adult patients 18 years and older.
Shorter infusion time means Teflaro provide increased flexibility in dosing
"The new clinical data in the Teflaro label will allow for use in ABSSSI patients with baseline S. aureus bacteremia, the incidence of which has increased sharply in recent years, and provides physicians with the ability to treat patients with these serious infections," said David Nicholson, Executive Vice President & President, Global Brands Research and Development, Allergan. "In addition, with a shorter infusion time Teflaro provides increased flexibility in dosing that may allow physicians, nurses and other healthcare professionals to optimize the delivery of care in hospital and home settings."
The sNDA approval was based on a subset of data coming from two identical pivotal trials (CANVAS 1 and 2) comparing ABSSSI patients treated with Teflaro monotherapy to patients treated with vancomycin plus aztreonam. Of the 693 patients in the modified intent-to-treat (MITT) population in the Teflaro arm in the two ABSSSI trials, 20 patients had baseline Staphylococcus aureus bacteremia (nine cases of methicillin-resistant Staphylococcus aureus [MRSA] and 11 cases of methicillin-susceptible Staphylococcus aureus [MSSA]). Thirteen of these 20 patients (65%) achieved clinical response with Teflaro at Day 3 and 18 of 20 patients (90%) were considered clinical success at Test of Cure. This data is now included in the clinical trial section of the Teflaro prescribing information.
Teflaro was first approved by the FDA in October 2010 for the treatment of adults with CABP and ABSSSI due to designated susceptible pathogens. Forest obtained the worldwide rights (excluding Japan, where Takeda Pharmaceuticals holds rights) to Teflaro in 2007. In 2009, Forest and AstraZeneca entered into a definitive collaboration agreement to co-develop and commercialise ceftaroline fosamil in all markets outside the US, Canada and Japan.
Related organisations
Related diseases & conditions