Faron announces intention to float on AIM
Posted: 7 September 2015 |
Faron's admission to AIM will support development of its lead candidate, Traumakine, into a Phase III Study and the development of its preclinical cancer immunotherapy candidate, Clevegen…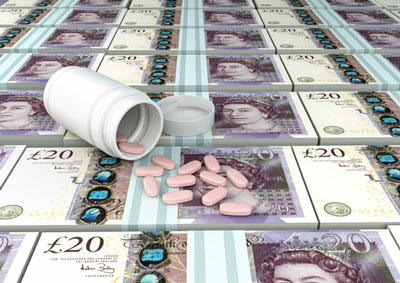 Faron Pharmaceuticals Oy has announced its intention to raise new funds through a placing and offer for subscription and to apply for admission of its ordinary shares to trading on the AIM market of the London Stock Exchange.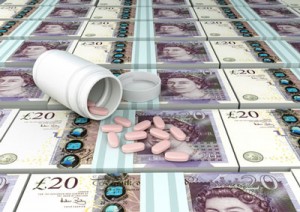 Faron is a drug discovery and development company focused on creating novel treatments for medical conditions with significant unmet needs. The Company currently has a pipeline of clinical stage products focusing on acute organ traumas, cancer immunotherapy and vascular damage. The Company's lead candidate Traumakine®, has been developed to treat acute respiratory distress syndrome, a rare, severe, life threatening medical condition characterised by widespread inflammation in the lungs. Traumakine is now in a pan-European Phase III study (INTEREST) with the first patient expected in Q4 2015. Traumakine has been granted Orphan Drug Designation in Europe which allows a period of 10 years market exclusivity following regulatory marketing approval. The net proceeds of the placing and subscription will be used primarily to fund the INTEREST trial and to provide working capital.
Besides Traumakine, Faron's pipeline consists of early stage assets including a preclinical anti-Clever-1 antibody named Clevegen. Clevegen uses a unique mechanism compared to other immune cancer treatments in development, converting the immune environment around a tumour from being immune suppressive to immune stimulating by reducing the number of tumour-associated macrophages (TAMs).
Placing, subscription and admission to AIM will support Faron's Traumakine and Clevegen programmes
Speaking of the development of Traumakine and the Company's intention to float on AIM, Dr Markku Jalkanen, CEO of Faron Pharmaceuticals, said, "ARDS is a severe, life threatening medical condition for which there is currently no approved pharmaceutical treatment. There are approximately 170,000 annual ARDS patients in Europe and nearly 200,000 in the US, with a mortality rate of approximately 30-45%. We believe that Traumakine presents a significant opportunity for those suffering from ARDS, the hospitals which treat them and societies covering the recovery of ARDS patients.
"Faron is at a very exciting stage in its development, and the placing, subscription and admission to AIM are important milestones for the Company. They will strengthen our business and support our objectives of progressing our lead programme into a Phase III Study and the development of our preclinical cancer immunotherapy candidate, Clevegen."