Opdivo demonstrates sustained survival results in squamous NSCLC
Posted: 8 September 2015 |
In two studies, Opdivo showed an estimated 18 month overall survival rate of 27% to 28% in patients with previously treated squamous non-small cell lung cancer (NSCLC)…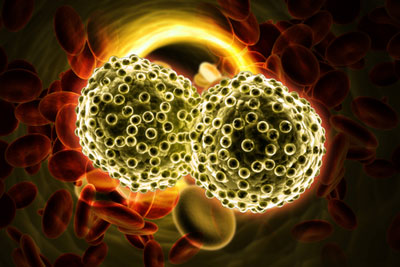 Bristol-Myers Squibb has announced longer term survival and safety data from CheckMate -017 and -063, two pivotal trials evaluating Opdivo in previously treated squamous (SQ) non-small cell lung cancer (NSCLC).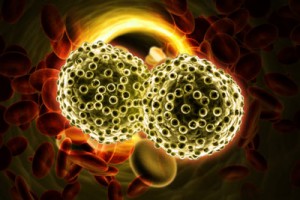 The data shows sustained survival benefit across the studies. In both trials, Opdivo showed an estimated 18 month overall survival (OS) rate of 27% (CheckMate -063) to 28% (CheckMate -017); survival benefit was independent of PD-L1 expression. The safety profile of Opdivo is consistent with previously-reported trials, and in CheckMate -017, is also favourable compared to docetaxel.
"Immuno-Oncology agents like Opdivo provide a novel approach to treating cancer. The improvement in survival observed in advanced squamous non-small cell lung cancer represents an important step forward for our patients," said Suresh S. Ramalingam, M.D., director, Division of Medical Oncology, Winship Cancer Institute of Emory University. "These updated results demonstrate the ability to achieve longer term survival outcomes in this patient population. In fact, the Kaplan-Meier curve from this study suggests a prolonged survival benefit for a subset of patients."
Previously-reported one year results from CheckMate -017 showed a significantly superior OS rate of 42% versus 24% for docetaxel. In CheckMate -063, the estimated one-year survival rate was 39%.
Opdivo offers the potential to replace chemotherapy in SQ NSCLC
"Our approach to Immuno-Oncology research is intended to show meaningful improvement over the traditional standard of care on the benchmark endpoint of overall survival," said Michael Giordano, senior vice president, head of Development, Oncology. "We have taken a comprehensive research approach in lung cancer, one focused on a commitment to providing the first major advancement in squamous non-small cell lung cancer in more than a decade – Opdivo – that offers the potential to replace chemotherapy. With the data presented today, we remain confident in our Immuno-Oncology strategy, including fulfilling our goal in showing the survival benefit for Opdivo, not only in non-small cell lung cancer, but similar to the data already observed in advanced melanoma and other tumour types."
Opdivo is a programmed death-1 (PD-1) immune checkpoint inhibitor that has received approval from the FDA as a monotherapy in two cancer indications. Opdivo became the first PD-1 immune checkpoint inhibitor to receive regulatory approval anywhere in the world on 4 July 2014 when Ono Pharmaceutical Co. announced that it received manufacturing and marketing approval in Japan for the treatment of patients with unresectable melanoma. In the US, the FDA granted its first approval for Opdivo for the treatment of patients with unresectable or metastatic melanoma and disease progression following Yervoy (ipilimumab) and, if BRAF V600 mutation positive, a BRAF inhibitor. In March of this year, Opdivo received its second FDA approval for the treatment of patients with metastatic SQ NSCLC with progression on or after platinum-based chemotherapy. In July, the European Commission approved Nivolumab BMS for the treatment of locally advanced or metastatic SQ NSCLC after prior chemotherapy.
Related topics
Related organisations
Related diseases & conditions