Ustekinumab gets UK launch for adolescents with psoriasis
Posted: 14 September 2015 |
A clinical study demonstratement that ustekinumab can improve psoriasis symptoms and lessen its impact on quality of life in young people aged 12 and over…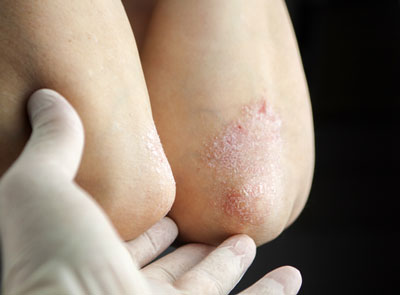 Janssen-Cilag has announced that Stelara (ustekinumab) is now available in the UK for the treatment of moderate-to-severe plaque psoriasis in adolescent patients from the age of 12 years.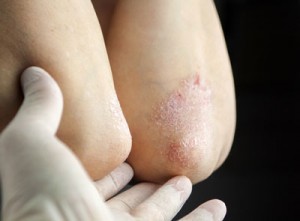 Ustekinumab is available for patients who are inadequately controlled by, or are intolerant to, other systemic therapies or phototherapies. The launch follows the European Commission approval in June and the positive opinion issued by the CHMP in May, recommending the use of ustekinumab for this indication.
Plaque psoriasis is a chronic autoimmune disease that affects from 0.5 to 2% of the general population during childhood and adolescence. Plaque psoriasis is the most common type of psoriasis and classically presents patches of thick, red or inflamed skin covered with silvery scales known as plaques. The prevalence of psoriasis in those aged between 10 and 19 years is around 1.4% which suggests that around 40,000 children and adolescents in this age group are affected by psoriasis in the UK.
In June 2015, the European Commission (EC) provided approval based on data from the CADMUS study. In the study, patients aged 12-17 with moderate-to-severe plaque psoriasis were randomised 1:1:1 to receive subcutaneous placebo, ustekinumab standard dosing or ustekinumab half standard dosing at weeks 0 and 4 followed by every 12 week dosing.
"Ustekinumab is an innovative biologic which, we know from recent trials, can positively impact the lives of younger people with psoriasis. Ustekinumab has been used in adults for a number of years now and we know it has been beneficial in the management of adult psoriasis, so to have the full data for the use of this medication in younger people is a great step forwards," commented Dr Anthony Bewley FRCP, Consultant Dermatologist at Whipps Cross University Hospital & Royal London Hospital, and Investigator in the CADMUS study.
Ustekinumab shown to significantly improve psoriasis symptoms in trials
At week 12, patients treated with the ustekinumab standard dose showed significantly greater improvement in their psoriasis and health-related quality of life compared with placebo. The proportion of patients achieving a Physician Global Assessment (PGA) score of either 0 or 1 was significantly greater in both the half standard dose (67.6%) and standard dose (69.4%) groups versus placebo (5.4%). Beyond week 12, efficacy was generally higher and better sustained in the standard dose group compared with half standard dose group.
Dr Rozlyn Bekker, Medical Director at Janssen UK commented: "The CADMUS study has shown that ustekinumab is an efficacious treatment option that can significantly improve psoriasis symptoms and lessen its impact on quality of life in young people aged 12 and over. This new paediatric indication is a great step forwards for younger patients, families and clinicians."
Related organisations
Related diseases & conditions