Daiichi Sankyo signs agreement to develop thrombus dissolving agent TS23
Posted: 15 September 2015 |
The agreement is in line with the Daiichi Sankyo R&D strategy to expand its portfolio in the prevention and treatment of thrombosis…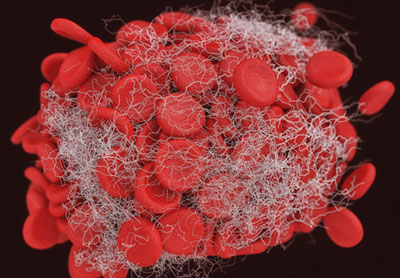 Daiichi Sankyo has signed an exclusive licensing agreement with Translational Sciences to develop and commercialise its novel thrombus (blood clot) dissolving agent, TS23, which is currently undergoing Phase I clinical trials.
Translational Sciences is a clinical stage, biopharmaceutical company that develops first-in-class therapeutics for the safe and effective treatment of acute cardiovascular diseases and ischemic stroke.
Based on this agreement, Daiichi Sankyo will pay Translational Sciences unspecified fees, milestones and royalties for exclusive rights to globally develop and commercialize TS23.
TS23 agreement fits with Daiichi Sankyo's R&D strategy
This agreement is in line with the Daiichi Sankyo R&D strategy to expand its portfolio in the prevention and treatment of thrombosis.
Dr Guy Reed, CSO/CEO of Translational Sciences said, "Daiichi Sankyo recognised the great potential of this novel therapy. We believe they have the expertise and resources to fully develop it for the millions of patients each year who suffer cardiovascular disease and stroke. We are enormously grateful to the National Institutes of Health who provided crucial support to translate this research into therapy." 
Development of TS23 was supported by the US National Institutes of Health, specifically the National Heart, Lung, and Blood Institute and the National Institute Of Neurological Disorders And Stroke.