Successful Phase 2b trial results of HPV immunotherapy VGX-3100 announced
Results from Inovio's Phase 2b trial with VGX-3100 in treating women with high grade cervical neoplasia have been published.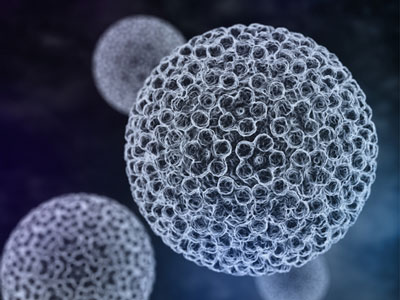 Previously, medical researchers have tried to stimulate therapeutic immune responses against the human papillomavirus (HPV) and cervical lesions with little success. The new publication details that VGX-3100, a first-in-class product for treating high grade cervical neoplasia associated with HPV, is the first therapy to demonstrate that activated killer T cells induced in the body have the power to clear neoplastic lesions as well as the virus which caused the disease.
Dr J. Joseph Kim, Inovio's President and CEO, said, "Inovio's SynCon products have overcome the elusive and difficult challenge of generating activated killer T cells in the body which clear established disease as well as eradicate cancer-causing HPV virus."
Inovio to initiate a phase 3 trial of VGX-3100 next year
"Building on this proof-of-concept phase 2b study, Inovio is mobilizing to initiate our phase 3 trial for VGX-3100 next year. We are also advancing our two major immunotherapy partnerships, one with MedImmune and another with Roche, as well as driving forward multiple clinical and preclinical cancer products based on our core SynCon platform."
Commenting on Inovio's HPV results, two senior investigators at the US National Cancer Institute Division of Cancer Epidemiology & Genetics (Dr. Mark Schiffman and Dr. Nicolas Wentzensen) wrote: "The current trial represents a major breakthrough and proof-of-principle that therapeutic HPV vaccination is feasible. More broadly, the trial shows that it is possible to boost immune clearance of HPV among women who initially failed to control infection."
Dr Mark L. Bagarazzi, Inovio's Chief Medical Officer, said, "For women with cervical dysplasia there is no alternative treatment except for surgery – a procedure that can bring side effects such as bleeding and fertility complications. Our study of VGX-3100 provides hope for women that a safe, non-surgical option will be available to them."
The Phase 2b trial showed that histopathological regression of high grade cervical neoplasia (CIN2/3) to low grade neoplasia (CIN 1) or no disease occurred in a significantly higher percentage of VGX-3100 recipients compared with placebo recipients. Furthermore, concomitant histopathological regression and clearance of HPV occurred in a significantly higher percentage of VGX-3100 recipients compared with placebo recipients. HPV-specific CD8+ "killer T cells" were also generated in the blood as well as a substantial infiltration of CD8+ cells in the cervical tissue of VGX-3100 recipients.
In VGX-3100-treated women who regressed their lesion, most (43 out of 53) completely cleared their lesions to normal (complete response). Moreover, 80% of VGX-3100-treated women who regressed their lesion also eradicated the infecting HPV genotype (i.e. 16 or 18) in the cervix. This is an important outcome as persistence of the virus is associated with recurrence of the disease.
Related topics
Related organisations
Related diseases & conditions