MorphoSys provides update on MOR202 in multiple myeloma
Posted: 23 September 2015 |
The Company said that the clinical data from a Phase 1/2a study confirm the very good overall safety profile of the fully human HuCAL antibody…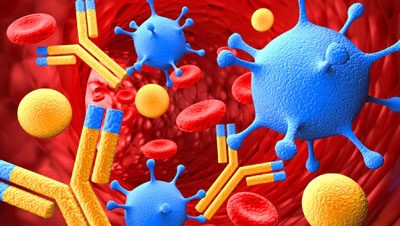 MorphoSys has provided updated safety and preliminary efficacy data on its proprietary drug candidate MOR202 from an ongoing Phase 1/2a study.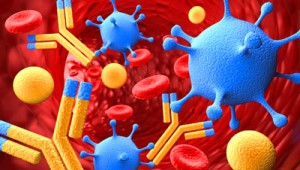 MOR202 is a fully human HuCAL antibody targeting CD38, a highly expressed and validated target in multiple myeloma. The Company said that the clinical data confirm the very good overall safety profile. The update also includes promising first results from the highest dose escalation cohort of 16 mg/kg of MOR202 weekly plus dexamethasone and from the recently initiated combination arms with the immunomodulatory drugs (IMiDs) pomalidomide and lenalidomide.
As of 24 August 2015, 50 heavily pretreated patients with relapsed/refractory multiple myeloma had received MOR202 with and without dexamethasone and in a few cases in combination with pomalidomide or lenalidomide as part of a recently initiated second part of the study. MOR202 continued to demonstrate long-lasting tumour control, as well as signs of activity.
Data "bodes well" for the future development of MOR202
"The MOR202 data have matured nicely since we presented the programme at this year's ASCO conference and we expect an even more comprehensive picture as the trial progresses. First results from the combination cohorts with lenalidomide and pomalidomide confirm the synergistic potential we have demonstrated in preclinical studies using our antibody together with these two IMiDs. This bodes well for the future development of MOR202," commented Dr Arndt Schottelius, Chief Development Officer of MorphoSys.
Data to be presented at the upcoming International Myeloma Workshop 2015 show that MOR202 was safe and tolerable and could be administered as a 2-hour infusion. Infusion-related reactions occurred in 15 patients (30%).
"The antibody continues to show a balanced safety and tolerability profile and the preliminary efficacy seen so far with MOR202 as single agent and in combinations is promising. Considering the low rate of infusion reactions, even in cohorts without dexamethasone, the short infusion time and other aspects, MOR202 may turn out to be an excellent choice in terms of safety and tolerability," commented Dr Marc-Steffen Raab, Group Leader Experimental Therapies for Hematologic Malignancies at the Heidelberg University Hospital and the German Cancer Research Center DKFZ.