Roche's IPF drug Esbriet approved in Switzerland
Posted: 23 September 2015 |
In a Phase III study, significantly more patients who received Esbriet showed delayed progression of idiopathic pulmonary fibrosis (IPF) than those who received placebo…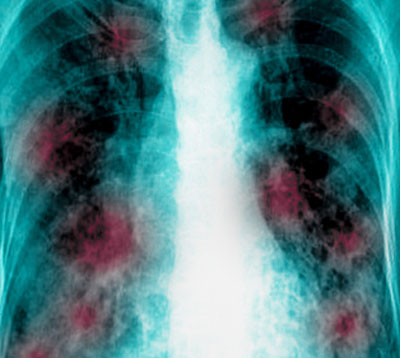 Swissmedic, the Swiss licensing and supervisory authority for therapeutic products, has approved Roche's Esbriet (pirfenidone) for the treatment of idiopathic pulmonary fibrosis (IPF).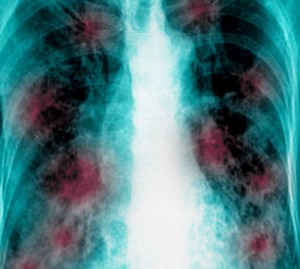 IPF is an ultimately fatal disease in which progressive scarring (fibrosis) of the lungs makes breathing difficult and prevents the heart, muscles and other vital organs from receiving enough oxygen. The disease can advance quickly or slowly, but after a time the lungs will harden and finally stop working altogether.
"This is an important day for patients who have to live with this insidious disease," said Professor Malcolm Kohler MD, Head of the Department of Pulmonology at Zurich University Hospital. "With the approval of Esbriet in Switzerland, patients with IPF have a medicine that may slow the progression of the disease."
Ebriet showed delayed progression of IPF in studies
The approval of Esbriet is based on data from a large, placebo-controlled Phase III study (ASCEND) and is supported by two other large Phase III trials (known as CAPACITY 1 and 2). In the ASCEND study, significantly more patients who received Esbriet showed delayed progression of the disease – corresponding to preservation of lung function – than those who received placebo.
Pooled analysis of the ASCEND and both CAPACITY Phase III trials also showed a 48% reduction in all-cause mortality at one year, as well as a 68% reduction in IPF-related mortality in the Esbriet group compared to placebo.
Esbriet was granted marketing authorisation in the European Union (EU) in 2011 for the treatment of adults with mild to moderate IPF in all 28 EU member countries, and has since also been approved in Norway, Iceland and Canada. In October last year, the US Food and Drug Administration (FDA) approved Esbriet under the Breakthrough Therapy Designation programme. In the same month, the EU Committee for Medicinal Products for Human Use (CHMP) recommended an update to Esbriet's European product information in idiopathic pulmonary fibrosis, confirming the benefit of the product in terms of mortality rate and its favourable safety profile.