What is a biosimilar medicine? NHS England explains all in new publication
Posted: 25 September 2015 |
The British Generic Manufacturers Association, the Association of the British Pharmaceutical Industry (ABPI), and the UK BioIndustry Association (BIA) have joined forces to welcome NHS England's new publication "What is a biosimilar medicine?".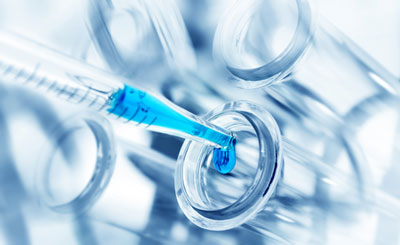 The publication is a result of collaborative working between the MHRA, NHS England, NICE, the Royal Pharmaceutical Society (RPS) and the pharmaceutical industry trade associations. 
The document is the first collaborative publication on biosimilar medicines at a country level, following the 2013 launch of the European Commission's consensus document, "What you need to know about biosimilar medicinal products".
Biological medicines have revolutionised patient treatment by offering new and effective medicines for acute and chronic conditions including a wide range of inflammatory and autoimmune diseases, neutropenia, cancers, and enzyme or hormone deficiencies. 
A biosimilar medicine is a biological medicine which is highly similar to another biological medicine already licensed for use.  It is a biological medicine which has been shown not to have any clinically meaningful differences from the originator biological medicine in terms of quality, safety and efficacy.
As originator biological medicines come off patent and more biosimilar medicines become available, it is important that all staff in the NHS with responsibility for commissioning, prescribing, administering, supplying and monitoring all biological medicines, including biosimilar medicines, are given authoritative information to support their successful introduction.  
Drawing on NHS, regulatory, professional and industry expertise, the document provides an authoritative source of reference on this complex topic.
2015 a 'breakthrough year' for biosimilars
Keith Ridge, Chief Pharmaceutical Officer, NHS England, said, "As the range of biosimilar medicines increases, it is important that the NHS plans for their timely, appropriate and cost effective introduction.  Therefore all staff in the NHS, from senior managers to commissioners, through to front line health professionals need to understand more about biosimilars. I hope the information contained in this document will serve that purpose, and will help ensure the NHS makes the most of these important medicines."
Warwick Smith, Director General of the BGMA, said, "In our view 2015 represents a breakthrough year for biosimilars which have the potential to offer the NHS considerable cost savings, especially as they are often used to treat long-term conditions.  This will enable the NHS to treat more patients with these life-changing products."
Related topics
Related organisations
Related people