CHMP recommends heart failure drug Entresto
Posted: 25 September 2015 |
The CHMP has adopted a positive opinion for Novartis' Entresto (sacubitril/valsartan), marking an important milestone towards the drug becoming available in the EU.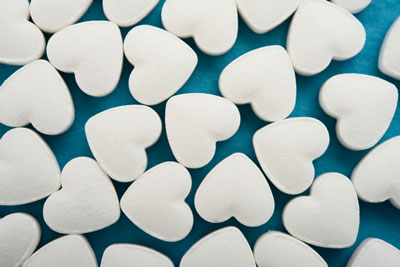 Pending final approval by the EC, Entresto will be available for the treatment of adult patients with symptomatic chronic heart failure and reduced ejection fraction (HFrEF).
"With the poor prognosis heart failure patients face – only half will be alive 5 years from diagnosis – the CHMP's endorsement of Entresto brings hope for HFrEF patients in Europe," said David Epstein, Division Head, Novartis. "Already we're hearing about the benefits US doctors and HFrEF patients are experiencing with Entresto and hope to receive a final green-light from the EC soon."
Hugh O'Dowd, General Manager at Novartis UK & Ireland, said, "Despite widespread use of available treatments and implementation of NICE guidelines, outcomes remain poor for those diagnosed with heart failure. The CHMP's endorsement of Entresto brings hope to heart failure patients in the UK."
Patients given Entresto were more likely to be alive than those given enalapril in a study
The CHMP's decision is based on results from the 8,442-patient PARADIGM-HF study in patients with HFrEF, which was stopped early when it was shown Entresto significantly reduced the risk of cardiovascular death versus ACE-inhibitor enalapril. At the end of the study patients who were given Entresto were more likely to be alive and less likely to have been hospitalised for heart failure than those given enalapril. Analysis of safety data showed that Entresto had a similar tolerability profile to enalapril.
"The striking results in the PARADIGM-HF trial led me to believe that once approved LCZ696 could quickly replace what has been the bedrock treatment for more than 20 years, ACE-inhibitors," said Professor John McMurray of the University of Glasgow and one of two Principal Investigators. "Thousands of lives could be extended and hospital admissions prevented with LCZ696's unique ability to boost natriuretic peptides, heart-helpful hormones, while simultaneously inhibiting the RAAS system."